ITNTW: "IT'S A GREAT IDEA TO IGNORE PR ADVICE – SAID NO ONE EVER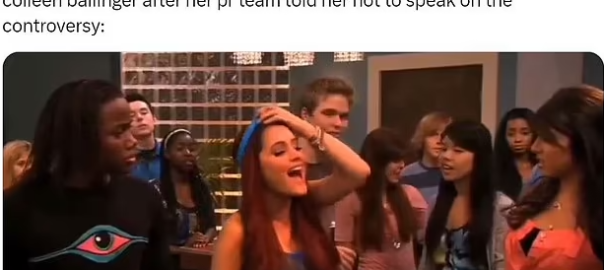 …Except for Colleen Ballinger
We've discussed the implications of not reaching out to PR in times of crisis. Although, we are yet to share the implications of going against the advice of your PR team. InsideOut analyses the incident involving YouTube star, Colleen Ballinger from a PR lens.
How the crisis began
Colleen Ballinger, better known as her Internet/on-stage persona, Miranda Sings, became popular on YouTube in the early 2010s. Ballinger's online popularity transitioned to the offline world, touring as Miranda Signs across the globe, which she continues to tour to this present day.
Although Ballinger addressed allegations surrounding racism and inappropriate behaviour towards minors in the past, YouTuber and former Miranda Sings fan, Adam McIntyre posted a video on June 7th titled "my relationship with colleen ballinger". In the nearly 2-hour video, McIntyre elaborates on the 2020 claim that Ballinger mailed him lingerie when he was a minor.
McIntyre claims that he, along with other teenage fans at the time, was groomed by Ballinger. Bringing up several screenshots of group chats and direct messengers asking McIntyre about his virginity and the group chat Ballinger was involved in, consisting of mostly 13–17-year-olds, to send inappropriate videos.
McIntyre's video led to other former fans speaking out. An example was a TikTok showing Ballinger opening a minor's legs during a yoga challenge that was part of her comedy set.
All aboard the Toxic Gossip Train!
Responding to the allegations, Ballinger posted a video on her Colleen Vlogs YouTube channel where she attempted to sing her truth against former fans' claims. In the song's chorus, she referred to the allegations about her as "the toxic gossip train."
There have been claims circulating the internet that Ballinger has gone against the advice of her PR team by uploading the video, considering "the toxic gossip train" displays Ballinger has not taken accountability for her alleged actions. Ballinger justifies the video by mentioning that her team said she could not talk about the situation but did not say she could not sing about the situation. Meanwhile, claims are circulating on the internet that Ballinger does not have a PR team, as there is no way they would let this happen.
The video has left a sour taste in audiences' mouths. Viewers commented under the YouTube video, "I think staying quiet would have been better than this." And "film a real apology and take accountability."
Ballinger's non-apology song is also published on music streaming services, Spotify, and Apple Music. Ballinger's PR team denies that they uploaded this. However, podcast host of H3, Ethan Klein, who featured clips of Ballinger's content, received a copyright strike from Ballinger's team.
Talk about adding fuel to the fire!
So, what actions would the InsideOut team take during a similar situation? Firstly, we would temporarily deactivate the client's social media accounts to avoid impulsive statements. We would liaise with the client once they are emotionally ready and write a formal apology, focusing on the victims. Followed by another social media break until the media dies down. And determine the next steps from there forth.
By Isabella Paparo – PR and Influencer Coordinator