Ignorance is NOT Bliss – 3 Situations where effective Crisis Communication was not considered.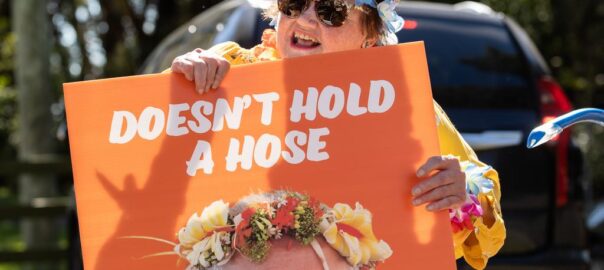 Albert Einstein once said, "Weak people revenge, strong people forgive, and intelligent people ignore." Although when it comes to your customers, ignoring them is possibly one of the least intelligent things you can do. Especially when you owe them millions of dollars. From ignorance to unresponsiveness, IOPR highlights three situations where crises were handled poorly.
Shane Deila – You cannot wave 'DuBYE' to owed debts!
It's one thing going on a luxurious holiday while you owe millions to creditors. But it's another thing to happily share your holiday online. And that is what celebrity chef, Shane Deila has done.
Deila, known for his Melbourne-based Middle Eastern Restaurant, Maha, is facing scrutiny over an extravagant trip to Dubai. While in debt amounting to $6.3 million due to the collapse of his delivery service, Providoor. A significant portion of his debt was the $4.4 million owed to gift cardholders.
Deila and his wife, Maha, did not hesitate to flex their opulent trip. From business class flights to staying at Atlantis, The Palm resort. Rooms at Atlantis can reach up to $39,000 a night.
"It's great to see you're enjoying your life while owing us all millions in gift cards" – a commenter wrote on Deila's Instagram page, where he has been sharing his extravagant trip and lifestyle.
Oddly enough, the luxury holiday in Dubai was only the icing on the cake regarding Deila's poor crisis management. Deila recently organised a lavish celebration for the 15th birthday of his flagship restaurant. Over 100 guests were welcomed to a red-carpet entrance, followed by live music and a sit-down dinner. Deila has also been promoting his newly opened restaurant, Jayda.
Providoor was established as a lifeline to the struggling hospitality industry during the Covid lockdowns. Deila claims that the downfall of his delivery service could be prevented if not for a technical breach in reporting, which the investor used as an excuse to pull out of their financial support. Although that did not stop Deila from going on expensive holidays, throwing extravagant events, and allegedly ignoring his customers who trusted in his service.
Too many crises, and not enough communication.
Ms. Chatfield chooses not to chat at all regarding her closed clothing brand.
Radio silence has come from Radio personality, Abbie Chatfield, with her brand, Verbose, "mysteriously" closed. Her fans were left surprised when they visited the website only to see an error message on pages that should be displaying her clothing range.
Many of her customers have been flooding the Verbose Instagram with comments questioning the delivery status of their items. "Hey, did you get your order? I was told mine would dispatch over a week ago…and now radio silence," one user responded.
Fortunately for that user… a few months later, a statement was made. The brand's Instagram page wrote, "All order issues are resolved. Our dispatch and logistics team got extremely busy during the baby tee drop. Do you have an unresolved order? If so, can you DM me your order number and I'll sort for you!"
Questions about the Verbose website shutting down are still unanswered. Error messages are still appearing as of June. Chatfield must be working with her PR to plan a response, or maybe it is another case of poor crisis communication. Silence speaks a lot of words.
Scott Morrison – #howgoodishawaii
Celebrity chefs and radio personalities are not the only public figures handling crises unknowingly. There was a time when the Prime Minister of Australia was unprepared for crisis communication.
Former Prime Minister, Scott Morrison, notoriously known to Aussies as 'Scomo', was relaxing in Hawaii with his family. Meanwhile, many parts of Australia were dealing with Bushfires and a record-breaking heatwave during the 2019-20 summer season. But Australia was not the only one under fire. Climate campaigners protested against Scomo's holiday while the hashtag #howgoodsishawaii began trending on Twitter. Scomo's office even insisted that the claims he was holidaying in Hawaii were 'incorrect.' Adding more fire to the flame (no pun intended!)
Scomo ended up apologising to the people of Australia, expressing regret for leaving the country during these unprecedented times, and leaving his trip earlier than planned. However, people were not buying his apologies when he previously responded to the scrutiny, 'I don't hold a hose mate.'
Sure, you do not hold a hose, Scomo. But you do hold crisis communication skills either.
All three controversies show different ways where a crisis was handled poorly. At IOPR, we understand you need transparency when handling these situations. We would recommend an approach that is timely and acknowledges all major queries. And we would not recommend going on holidays, or remaining silent until matters worsen.
By Isabella Paparo – PR and Influencer Coordinator at InsideOut PR and #AsSeenOn