Tips for Small Businesses to Implement Reels and Other New Trends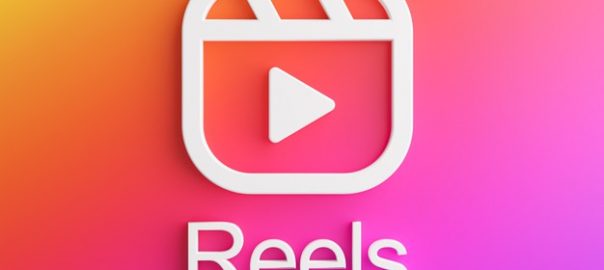 I'm cutting right to the chase here, running a business is hard work. Entrepreneurs often wear many hats – from marketing manager to accountant, cleaner to customer service – the list is endless. And just when you feel like you might be getting into a good routine…BAM, Instagram drops another feature on us or a new social media platform pops up. Suddenly you're pulled right back down to earth feeling like you'll never be on top of everything and are falling behind those who can.
Trust me, even working in a PR Agency in Sydney we find it hard to keep up with the ever changing trends. The difference is, it's our job to make the time to learn about the different features and platforms in order to help our clients grow and maximise their channels.
We often get asked by clients and influencers whether they need to jump on the new features right away, or if they can get by continuing what they're doing…and the answer isn't so black and white. Yes, you can 'get by' doing what you're doing, but wouldn't you rather thrive and grow and continue to foster your community? Instagram has recently come out saying they're no longer just a photo sharing platform, and with the introduction of reels, this is their way of saying – jump on board or be left behind. It's a trend leading the social and digital space, so if it were us – we'd be making the effort.
Our first point of call – Udemy. They're an online course provider offering anything from TikTok marketing through to Beekeeping and everything in between. They are often video based lessons which you gain access to forever. It's a great model to work around your current work schedule and is always there for you to refer back to. Bonus, they often have some huge sales so it's also cost effective education.
Once you feel like you've got the basics down pat and are confident test your skills – why not start with simple ideas like:
Show Your Work Space
Meet The Team
Let's Make a Product!
Work From Home
Behind the Scenes
Let's Pack Some Orders
Unbox Your Products
How-to Videos
Reality vs. Expectations
Before and After
If you still feel like you don't have the time to dedicate to creating engaging and high quality content, consider outsourcing the task. This can look two ways: hire a content creator/social media manager, or invest in paid influencers. Both have their perks, but it's likely more cost effective to utilise paid influencers – which is where we come in.
As a PR agency we are well versed in maximising influencer campaigns for the best ROI – no matter the budget. This often means profit based on spend, however can be more broadly interpreted to cover time saved. A tactical influencer campaign will also cover usage rights for the content created – meaning the influencer will post on their own page, but then you can also repurpose the content for your own channels. Space this out over a few weeks and you'll be saving both money and time on your own social strategy.
By Rachel Demarco, Senior PR/Influencer Manager, InsideOut PR