TikTok dominating Instagram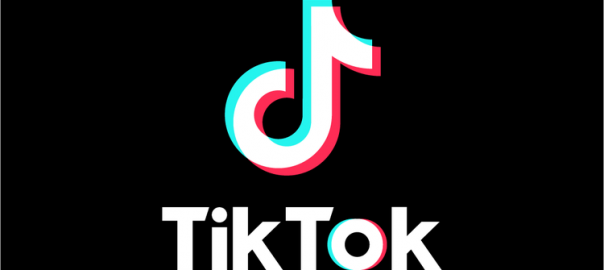 TikTok quickly rose in popularity at the end of 2019, becoming the most downloaded app in 2020 due to the stay at home order of the pandemic. In the first 3 months of 2020 the 'entertainment platform' gained 315 million downloads taking over veteran apps like Instagram, Facebook and Messenger in numbers. In today's digital society and the many media channels fighting for consumer attention, it is almost impossible to keep users engaged. With TikTok's 1-3 minute videos and entertaining content, consumers are responding well.
Over the past 10 years, Facebook has slowly decreased in popularity with Instagram taking over for the younger generation and Facebook primarily used with by the older generations. For Gen Z, the next big app is undeniably TikTok. So, what does this mean for Instagram?
TikTok continues to be increase in popularity daily, according to YPulse half of Gen Z already on the app, while only 39% of millennials are. With the 13-20 age group being the most frequent. While Instagram continues to have more total users, TikTok dominates in time spent on the app – which we know is a key metric for all social algorithms in 2021.
So how is TikTok changing the game for other social media platforms?
One major difference between TikTok and Instagram is the algorithm. No matter how many followers an account has on TikTok their video can make it onto any users 'for you' page, with the potential for anyone to go viral. This can happen when the content is posted, or six months later. We saw this with the likes of Addison Rae, Charlie, and Dixie D'Amelio, who rose to fame rapidly posting dance videos and after only a few years are the highest followed accounts on the platform.
It's worth noting this is also due to the fact that TikTok does not yet have the same commercial interest that the wider Meta companies do.
Instagram, however, favours the accounts users interact with most and ultimately determines the order in which they see posts on their feed. TikTok therefore gives individuals the opportunity to reach more people.
Tips on how to use TikTok's algorithm to your advantage include:
Switch to a Pro Account
Find your niche or #
Grab your audience's attention straight away
Post when your audience is most likely to be on the app
Always use the right hashtags
Use the trending sounds and music.
Brands are also flocking to the app to use its algorithm in their favour, and as a PR Agency we believe it's an extremely effective way to quickly get traction with an audience. One of the many current popular TikTok trends is unboxing videos. Regardless of the honest review, as the saying in the PR industry goes "all publicity is good publicity" and jumping on trends like this can lead to products selling out overnight and recruiting a new customers for life.
The growing preference for video content over images is something TikTok capitalised on at the right time, and what Instagram and SnapChat are forever catching up on.
All in all, Instagram isn't going anywhere anytime soon, but our professional recommendation is for businesses of any size to jump on the bandwagon and start creating engaging content – it can be more fun than you think and shows a different personality to the brand.
By Grace Drummond, PR Coordinator, InsideOut PR and #AsSeenOn