ITNTW: STOP, COLLABORATE AND LISTEN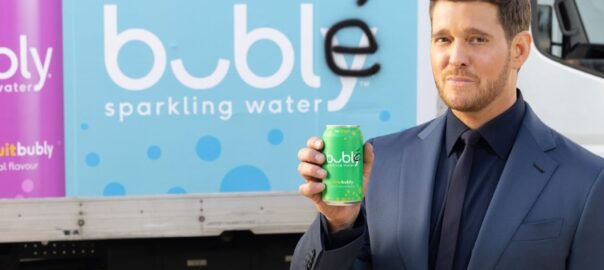 It seems as though every brand under the sun has been releasing collaborations that have taken many by surprise. Brand collaborations are definitely not a new phenomenon, and continue to be an extremely effective way to generate brand engagement and awareness if executed correctly. As of late, however, brands have been pumping them out, and for good reason! Not only do brand collaborations attract publicity for brands, they reach new customers through cross-promotions and can really take off, thanks to social media.
Recently, there've been a few collabs that have caught our eye here at IOPR, and we wanted to share some of our faves.
Claudia: Barbie fever is EVERYWHERE at the moment, and rightfully so! My personal favourite of the hundreds of Barbie collaborations popping up is the Barbie x Glasshouse partnership. Not only is Glasshouse a home-grown Aussie brand, they collaborate with so many great brands with their quality products. Some people have said the candle smells of opening a brand-new Barbie doll, so being able to replicate such a nostalgic feeling is a truly revolutionary element of a brand collaboration!
Isabella: One of my favourite collabs is the Saweetie x McDonald's partnership in the US. It was one of the first famous order collabs I saw from Maccas's. It's a great way to combine the likes of fast food, and hip-hop music. And can spread awareness for the artist since Maccas is one of the world's largest franchises. Particularly with Saweetie's the advertising is aesthetically appealing (fairy floss like colours) and shows various interesting ways Saweetie likes her Maccas (nuggets and fries in the burger, sauce on top of the burger).
Tilly: The Dolce & Gabbana and SMEG collaboration is my favourite brand collaboration because it beautifully merges two iconic brands, bringing together the worlds of fashion and home appliances in a unique and stylish way. This partnership showcases the impeccable craftsmanship and attention to detail that both Dolce & Gabbana and SMEG are known for. The collection features a range of kitchen appliances decorated with vibrant, hand-painted motifs inspired by the rich and colourful Sicilian culture. This collaboration embodies the essence of luxury and creativity, making it a truly standout and unforgettable brand partnership.
Isobel: Whilst Michael Buble isn't necessarily a brand himself, he technically has a brand. So when he collaborated with Bubly Water, to turn it into for Buble water for a brief period, I enjoyed it. I thought it was a smart collaboration, since there are so many sparkling water brands out there, it was an opportunity for Bubly Water to delve into the market of middle-aged women who needed a drink and wanted to be reminded of the sultry smooth voice of Michael Buble while they do so. Plus it's a pretty funny play on words!
Clare: The Maccas and Peter Alexander collabs  are everything and more to me. I love both brands equally, so for them to come together to create a range of products that are comfy, adorable, and will last a good while, then surely you can't say no. Although neither brand really needs a boost of awareness, to remain in the media for a long time for this collaboration, and have people talking about it, is so good for brand retention. Now I want Maccas!
By Clare Fitzgerald – PR & Influencer Assistant at InsideOut PR and #AsSeenOn