IN THE NEWS THIS WEEK: 7News headline creates major backlash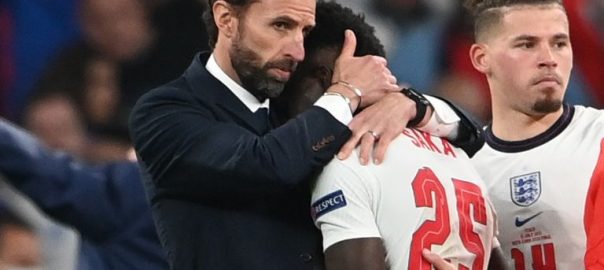 No matter where  in the world you are, you've probably heard the term "It's coming home" over the past few weeks. For England however, their defeat to Italy in a nail-biting UEFA Euro 2021 Final meant otherwise. In a dramatic penalty shoot-out giving Italy the lead to take the crown, three England players Bukayo Saka, Marcus Rashford and Jadon Sancho became the victims of vile racial abuse online as a result. Following the match however, Australia's own Seven Network got caught up in the controversy.
 On Monday night, in a now deleted post, 7News were reporting on the torrent of racism and posted an article condemning the actions to Facebook with a caption that read "Three Black Players failed in the penalty shoot-out…". For obvious reasons,  the post received major public backlash with many demanding a public apology.
 Prominent figures within the Australian sporting world were quick to comment, like Australian soccer player Craig Foster. He referenced the prevalent racism in Australia on social media and explaoned how athletes  are often subject to vile abuse, adding  " to see this from a major network in Australia is beyond disgusting."
With the Football Association and predominant British figures, including Prince William, condemning the racial abuse and rioting that occurred after the game, the Seven Network were quick to make a public apology with Seven CEO James Warbuton stating the error was a "terrible mistake, unacceptable and will not be tolerated"
Following on from the Black Lives Matter Movement of 2020 and the ongoing conversations about racism in our society, brands are more aware than ever of the role they play in demonstrating their knowledge and support on these topical issues. As a Sydney PR agency we have seen the devastating effects an error like this can have on a brand, especially one that has sole responsibility to communicate effectively with the nation. Although a public apology in this instance is sufficient for now, ongoing caution will be needed to avoid future errors like this.