What is B2B PR? 4 Key Strategies to Promote B2B PR Campaign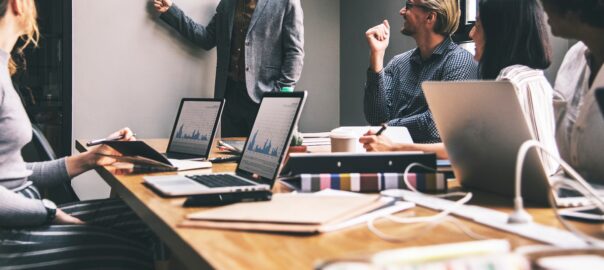 B2B PR is all about tailoring your messaging and image for other businesses. Although B2B PR is similar to B2C, there are several subtle, nuanced differences that you need to know in order to get the most out of any PR strategy.
In this article, we're looking at the differences between B2B and B2C PR, how the public relations landscape has changed in recent years, and the cutting-edge strategies used by leading PR agencies to achieve their goals.
How Does Public Relations Work?
Public Relations, or PR for short, is best defined as controlled publicity. 
For example, if a business has a newsworthy activity or accomplishment, this might generate media coverage.
This could be either good or bad, depending on how the media decides to cover your story. 
To control this narrative, you might consult with a public relations professional, most likely a firm or experienced PR agency. 
They could draft a press release, use their contacts within the media industry, coordinate social media and SEO strategies to ensure that the media coverage aligns with your brand identity. 
Can PR Help Small Business?
Public relations isn't just for big corporations, either. Social media, the great equalizer, has created a healthy environment for PR helping small businesses.
Once upon a time, public relations was all about traditional media outlets, but that's no longer the case.
These days, the vast majority of PR companies' work isn't simply about drafting a press release and passing it on to a media outlet. That's a part of the puzzle, but the majority involves social media, digital marketing, and SEO. 
The relationships between businesses and target audiences are closer than ever, and you're competing with just about everything under the sun for attention.
Ensuring that your messaging and image are consistent, positive, and aligned with your business goals is the aim of any PR campaign.
Why is PR Important in B2B?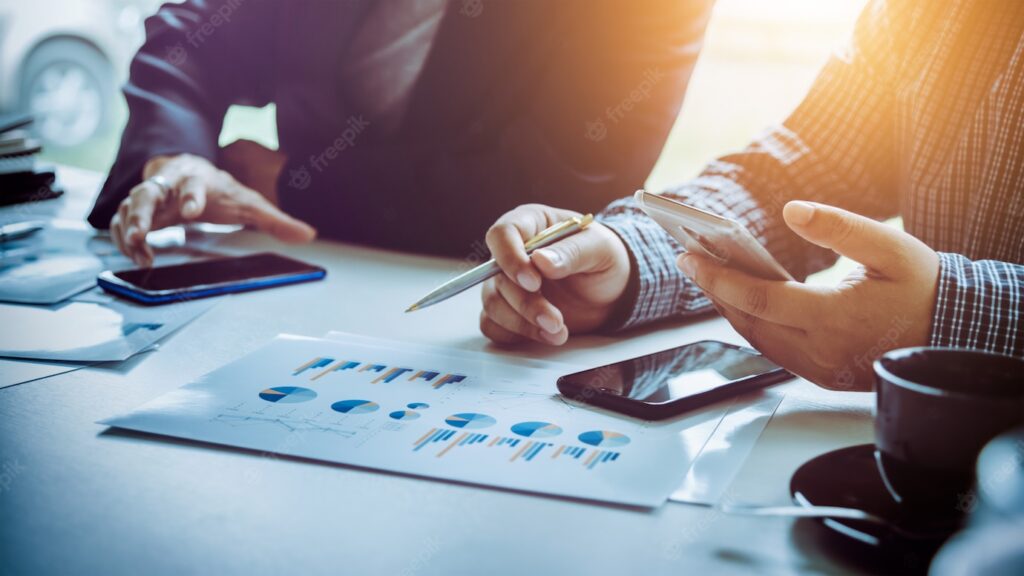 As with advertising, the best ads don't feel like ads at all. 
They simply tell a story and provide value. Great B2B PR shouldn't feel at all like a PR exercise.
One successful B2B PR story is Salesforce. Salesforce is a powerful cloud-based software company. 
Salesforce provides CRM software and applications focused on automation and analytics. Salesforce hosts regular webinars offering a deep dive into their various services and products, encouraging innovation and engagement among their consumer base. 
This exercise in B2B PR is highly informative, aimed squarely at their core consumers, and provides a valuable service.
Public relations efforts in B2B communication can be as orchestrated as Salesforce's webinars, or as subtle as encouraging key influencers in your market to use or display your products or services. 
It's all about ensuring that your presence in the public sphere (or the smaller semi-public sphere of business to business communication) is fully aligned with your desired image.
What are the Differences Between B2B PR and B2C PR?
Relationships
Relationships are the cornerstone of any public relations or marketing strategy. Instead of appealing directly to the consumer, you're looking at relationships with business customers. The biggest difference between B2B and B2C PR when it comes to relationships is the length of the buying cycle.
B2B relationships typically require more time and more investment before a purchase decision is made. Nurturing relationships with a long view is key to PR success in this area. A PR agency should help to accomplish this goal.
B2C relationships, on the other hand, are faster. They're leaner. 
Customers are less likely to purchase based on brand loyalty or a perceived relationship, and more likely to purchase based on price and convenience. 
People Making Decisions
Of course, the decision makers are another key difference between B2B and B2C PR.
Generally speaking, the only person involved in a B2C decision is the consumer themselves. 
As any salesman who has heard the dreaded phrase "let me ask my wife" will tell you, they might be influenced by other people. 
At the end of the day, however, it's their choice and theirs alone.
In B2B PR, however, the purchase decision is usually handled by a team. For example, a head of department might want to purchase from a certain brand out of loyalty, but their boss, or the CFO, may have different ideas based on what's best for the company's bottom line.
Entertainment vs Education
Another key difference between B2B and B2C PR is the value of entertainment as opposed to education. 
Individual consumers might appreciate witty or entertaining advertisements. 
Just look at the premium paid by big brands to advertise during the Super Bowl! 
On the other hand, the decision making team around a B2B purchase has other factors to consider. 
Pricing, of course, is key, but so is their perception of your industry expertise, experience, and industry knowledge. 
B2B products are typically priced higher than B2C products. It's expected that any company looking to make a purchase does their homework as a part of the purchasing process. 
That's why incorporating education around your brand and image is a key piece of the B2B PR puzzle. When you have high-quality education content, it makes your brand feel trustworthy and well-informed. 
Social Media
In this day and age, it's impossible to consider the business landscape without exploring the impact of social media platforms. 
Gone are the wild west days of social media advertising and blurry viral videos. 
Today's social media users are better-informed and more familiar with the landscape of the internet than ever before.
B2C PR uses social media in ways that will feel familiar to anyone with an Instagram account. 
Highly consumable, easily shareable photos and video content on the major channels (Instagram, YouTube, Facebook, and TikTok) are the bread and butter of B2C PR. 
This extends to social media influencers  and the constant push to accrue more followers for the brand.
B2B PR is very different. It's about education, not entertainment. An informative, professional social media presence is key to B2B success and lead generation.
That's why you'll see B2B campaigns focus more on Linkedin and Twitter.
How Do You Strategise for a B2B PR Campaign?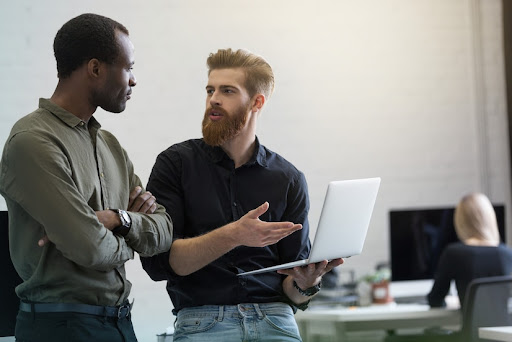 1. Include SEO in Your Strategies
If you're not already familiar with SEO (Search Engine Optimization), you'll want to familiarise yourself very quickly. 
Over half of all site traffic comes from search engines

91% of all organic site traffic comes from sites on Google's first page
A good PR agency will assist in ensuring that your site is optimised for search engine use is critical to getting eyes on your brand. Web traffic is critical to visibility these days. Your online presence, including your visibility on search engines, is a huge piece of this puzzle. 
Modern PR firms will tell you that another useful feature of incorporating SEO in your marketing strategies is that it's very easily measurable. Once upon a time, TV advertising was measurable only in subsequent sales, vulnerable to the post hoc ergo propter hoc (after, therefore because) fallacy. 
Measuring PR campaigns allows you to determine their success.
SEO strategies, on the other hand, offer various evaluation and measurement methods. Google Analytics in particular is an incredibly powerful tool that your PR agency should work with.
You can see which page has the highest volume of clicks, keywords leading customers to your site, and even the average visiting time for your site visitors. This allows you to optimize your strategy while it's live.
These measurements can be time-bound, too, so you can see the results of your PR campaigns in real time.
2. Use Social Media to Spread Awareness
Gone are the days where social media was just for students and teenagers. Virtually everybody with an internet connection spends some time on their social media accounts.
More than half the world

(that's over 3.5 billion people) use social media now.

Average daily usage is between two and three hours.
Although Facebook remains by far the largest social media platform, the majority of public relations involving Facebook (and Meta's other big properties, Instagram and Whatsapp) involves B2C, rather than B2B. 
Most users are across various platforms, which is why multi channel marketing is important in increasing brand awareness.
The vast majority (up to 80%) of B2B social media engagement takes place on Linkedin. About 13% takes place on Twitter, with the remainder on Facebook.
Linkedin is very clearly the go-to social media platform for professional relationships, including B2B PR. Maintaining a clear, informative presence on Linkedin should be a major facet of any B2B PR campaign.
Rather than relying on Instagram or TikTok influencers for your marketing, you might want to consider engaging with key B2B journalists and bloggers on Linkedin. 
Regularly publishing and engaging with informative content is a great, strategic way to increase your social media presence in a B2B-appropriate arena.
3. Add B2B Videos for Content Marketing
Remember in 2012 when the nonprofit Invisible Children published a thirty-minute long viral video? You might remember it as the KONY 2012 video, which went viral almost immediately, and as of this year boasts over 100 million views on YouTube. 
Invisible Children became a household name, and millions of internet users everywhere observed the undeniable power of video marketing.
Thanks to widespread high-speed internet and the proliferation of camera-equipped smartphones, video is king of content.
Virtually all internet users, young and old, consume video more readily and more regularly than any other kind of content.
Not only is video the most successful form of content, but the demand for video content is increasing!
For B2B PR, that means you can ride the virtual wave by creating and publishing shareable, informative video content.
The media, as well as consumers and businesses, embraces video content that they can easily share with their audience.
Video celebrating your successes, explaining your services, and introducing your team through interviews can bring your brand to life.
4. Engage With B2B Events
Conferences, seminars, and other networking events allow businesses to interact with one another in a real environment.
It's easy to attend a B2B PR event, connecting your brand with the business audience in your market, and possibly even connecting to a wider consumer base.
It's common practice to put up a stall or another kind of installation at a conference. These days, webinars are a great way to reach out to your audience by providing an informative, educational  service.
For example, by creating and recording a webinar, you can connect with your current audience, and reuse any video content or soundbites from the recording to create more video content.
The advantage is these videos can be used to your strategic advantage in further PR campaigns, promoting future webinars and your services.
Related Questions
What are the fundamentals of a B2B PR strategy?
There are a few key components to any successful B2B PR strategy. You'll need a strong foundation on which to build for your strategic success. The fundamentals of B2B PR strategy are:
Buyer Personas:

As we've established, B2B purchasing is more complex than B2C purchases. With bigger budgets and more deciders in the room, it's important to create a buyer persona, allowing your organisation to understand and engage with your target audience. This enables you to develop a PR strategy appealing to their needs and interests.

Messaging:

It's critical to ensure that your messaging matches your brand, your image, and your audience. The best way to do this is by tailoring and streamlining your messaging to appeal to your audience. This is related to the buyer personas, whose consumer journeys and needs should inform your key messages. 

Competitive Analysis:

You should understand what other entities in your space are doing. What are they getting right? What are they getting wrong? Understand their strengths and weaknesses by analysing their public image, presence in the marketplace, and any campaigns you can observe. This will help inform your own B2B PR strategy.

Thought Leaders and Subject Matter Experts:

Consider any in-house expertise you might have. Your sales team, your accounts team, and anyone dealing with products are invaluable in their experience with market trends, client needs, and what separates you from the competition. Their experience can help build your pitches. You could even try interviewing a top salesperson for video content or a blog post.

Data and Statistics:

As a general rule, B2B companies generate their own news in order to spur consistent, regular media coverage. Analysis of your data and statistics is a great way to do this. For example, sourcing reputable statistics improves your credibility and makes you seem more knowledgeable. You can further leverage any internal data you might have, or conduct original research into market trends.
What are some facts that you should know about PR for B2B?
Traditional PR is no longer the avenue with highest demand when it comes to boosting business profiles. Marketing decision makers overwhelmingly prefer influencer marketing, social media channels, podcasts, and micro-blogging.
B2B PR at its core is about building your brand's reputation and establishing healthy long term relationships across key stakeholders.
PR campaigns should be tailored to your target audience
B2B PR will often be tailored to your needs. A quality toolkit will include SEO, social media, traditional media relations, paid media appearances, case studies, press releases, press interviews and event marketing.
Media coverage still matters
Strong media relations is still a key feature of any successful PR campaign. Your online presence through social media, SEO, and video content will be huge, but good media relations will apways matter.
What are some tips from B2B PR professionals?
Be proactive on social media
B2B PR professionals should consistently share their PR on social media to build conversations and boost presence.
Strong Google rankings are invaluable
A high Google ranking effectively equals free company website traffic. A strong SEO strategy is key to any successful B2B PR.
Devote a section of your company website to PR
Be sure to dedicate a section of your website to PR. A single place where your press releases, any media coverage, company announcements, and case studies can live. Make it easily accessible so site visitors can easily learn more about your company and what you do.
Final Thoughts
While B2B PR is similar to B2C PR, the two are far from identical. The nuanced differences between target audiences are critical to success.

By acknowledging that the buying cycles are longer, that you must appeal to more decision makers, and that businesses are rightfully more discerning than consumers about who they do business with, you can make the most of B2B PR.
Understanding these differences and operating with them in mind will leave you in good stead to build your B2B PR campaign.