How PR can benefit small businesses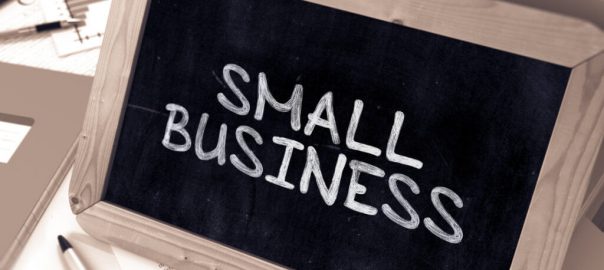 As Public Relations professionals, we are always on the look out for the best opportunities for brands to be seen by their target audience. The key role of PR in any business is often to create a positive and trustworthy image across various media channels including print, TV, digital, radio and social and to be seen by current or prospective customers. More specific roles can include driving sales, leading share of voice in the market, or even searching for investors and franchisees.
Sourcing external help can often be daunting for small business. Trusting a 'stranger' with an element of your brand can seem risky for some, however the benefits that can come from successful Public Relations are worth the investment, and finding the right PR agency that you trust can significantly reduce the risk. Positive PR not only benefits the business itself, but also new and potential customers, employees and stakeholders alike. 
Have a read below to learn about the ways in which PR can benefit a small business.
Reputation
For most brands, reputation is often a make or break factor in customer perception and purchasing choice. In 2021, reputation can be built via various platforms. With the rise of influencer marketing and the constant development of new social media platforms or features, social influence has been proven as a determining factor with consumers. Although, it's worth mentioning the double edged sword here. While brands can connect directly and more authentically with their audience, this also opens them up to viral scrutiny. Brands now need to be conscious of their reputation 24/7. The social pressure aside, PR is the best way to uphold a business' credibility and trust through constant and prompt monitoring. Reputation is an intangible asset and PR can help improve it by: 
Correcting misinformation e.g. false customer claim

Repairing a damaged reputation e.g. negative customer service claim

Building a positive reputation

Improving star ratings and reviews ethically
Staying relevant 
If a brand isn't kept front of mind with stakeholders with frequent exposure to content or mentions, it's likely they will lose interest very quickly. Ongoing brand awareness is key to staying relevant. While many small businesses focus on improving their SEO using paid digital media, PR is essential to building credibility through multiple media channels. The most effective brand awareness is created through coverage in the right channels, the most reputable media outlets and targeted to the correct audiences. PR helps a small business stay relevant through understanding the latest trends, producing appropriate content and understanding the market. The result of staying relevant allows a business to grow its audience and customer base. 
Build relationships 
To its core, the Public Relations industry is built on relationships. Small businesses need to build a strong relationship with their audiences to stay credible. As a result, customers are likely to return if they feel they have a connection with, and trust in the brand. These people will then spread the positive word about your business. It is the job for a PR professional to help maintain these relationships by using targeted messaging to connect the audience through common interests. By creating relationships between the business and the customer, it creates intangible value that leads to customers choosing a brand over its competitors. 
Public Relations is just as important for small businesses as it is for larger businesses. As a Sydney PR Agency, we are here to help businesses of any size to grow their customer base through reputation, staying relevant and genuine relationships.
By Claudia Bergen – PR & Influencer Assistant at InsideOut PR