ITNTW: FROM SHEIN TO SHE-MESS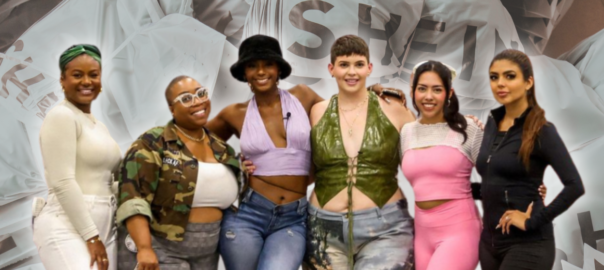 Fast-fashion retailer SHEIN has recently found itself caught up in yet another controversy. The brand, known for alleged plagiarism, labour violations, and concerns over lead content in its clothing, attempted to repair its image by organising an influencer trip to one of its factories. However, the trip turned out to be a PR nightmare for both SHEIN and the influencers involved, further tarnishing the company's reputation.
SHEIN, founded in China in 2008, has become a global online fashion giant, thanks to its low prices and extensive social media presence. Despite its success, the company has faced numerous accusations of design theft, labour law violations, and the presence of lead in its products. These issues have raised concerns about the company's ethical practices and the conditions in its factories.
In an attempt to salvage its reputation, SHEIN organised an influencer trip to one of its factories in Guangzhou. Influencers, including Destene Sudduth and Dani Carbonari, were invited to produce positive content about their experience. However, the resulting videos came across as scripted endorsements rather than objective reports. 
Following the influencer trip, backlash erupted on social media, particularly on TikTok, where many criticised the influencers for aligning themselves with SHEIN in exchange for a free trip. The influencers faced accusations of "selling out," prompting some of them to delete evidence of their involvement. This backlash further damaged SHEIN's image and highlighted the disconnect between the company's marketing efforts and the concerns of its target audience.
From a PR standpoint, SHEIN's influencer trip can be seen as a misguided attempt to control the narrative and counter negative publicity. However, by failing to address the substantive allegations made against the company, SHEIN only added fuel to the fire. To effectively manage a crisis, companies should prioritise transparency, address valid concerns, and demonstrate a commitment to improvement.
In response to the backlash, SHEIN issued a statement on Instagram, expressing support for the influencers involved and emphasising the importance of combating bullying and hate. However, the company has yet to address the specific allegations raised by journalists and social media users regarding labour practices and forced labour allegations.
SHEIN's influencer trip, intended to revamp its image, turned out to be a public relations disaster. Instead of alleviating concerns and debunking rumours, the trip only further exposed the company's troubled reputation. This incident serves as a reminder that genuine transparency and responsible practices are essential for companies aiming to rebuild trust and credibility in the face of controversy.
If you need a PR agency to elevate your brand image, contact us today at info@insideoutpr.com.au.
By Tilly Powell – PR & Influencer Coordinator at InsideOut PR and #AsSeenOn