Is trust more important than relevance?- BY IOPR Director, Nicole Reaney, InsideOut PR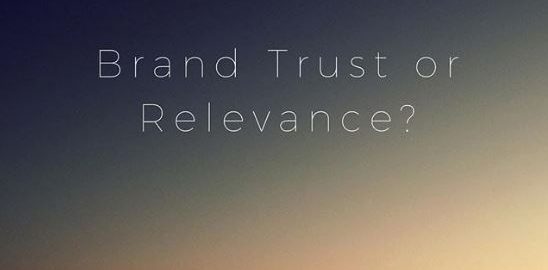 Relevance sits at the heart of every brand and its level of performance in a marketplace. Let's face it, without a market a brand wouldn't survive. Without trust, a brand uses its relevance to revive.
Facebook, with an Aussie fanbase of 15 million users and 2.5 billion globally has experienced phenomenal growth since it launched in 2004. This year the brand faces its biggest contention yet through data breaches exposing over 50 million users with revelations continuing and its trust barometer left reeling.
And while it's been reported that 1.8 million Australians have deleted their account as a result, Facebook's declining relevance has been its biggest PR problem. Despite attempts to improve user experience with the addition of stories and changing algorithms, the number of U.S. Facebook users in the 12 to 17-year-old demographic declined by 9.9% in 2017 – as younger users flock to alternative networks and apps.
The basis of any public relations campaign is defining a brand's offering and how that connects with its audience. Take Uber for example. The technology, affordability, accessibility and experience offered over the existing cab system attracted users. It was these relevancy messages that were utilised in Uber's communication with stakeholders. This was despite the attempts by the established transport sector to convey distrust in a new taxi model. By the end of 2017, 3.7 million Australians had travelled by Uber with an expanding age of user groups.
Whether it's a start-up through to a multinational, when we take on a brief, a brands core connectivity with an audience is the primary hook we utilise in messaging throughout the campaign through to pitches to media. When we launched a new anti-bullying technology, challenged by an unknown brand with zero trust established, the severity and prevalence of online bullying drove its attraction. Extensive global and local media coverage and usage with 150,000 installs in just six weeks.
The same was experienced when we launched a new portable air-conditioning technology. Despite a mature, trusted and globally competitive market, one start-up was able to draw the attention of Aussies with a concept that understood and solved the pressure of rising energy prices.
Relentlessly relevant brands consistently drive us to experience them. They win a following, they win loyalty and they win our empathy whenever trust is challenged.
To read full article, see Mumbrella.