Influencer marketing platforms are a great business model, but here's what they're lacking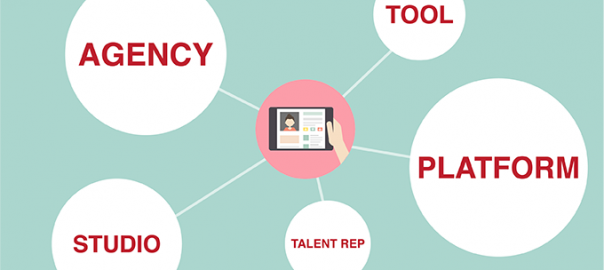 Upon their Australian launch around 2015, influencer marketing platforms were at the forefront of the industry – and rightfully so. Instagram was at its peak and new platforms like Snapchat were emerging to pull audience's attention. It only made sense that companies aim to streamline the influencer marketing process by developing a hub for both brands and influencers to interact directly.
From customised platforms through to the latest flat-rate option, all of these business models serve a purpose – and they might be right for a certain brand – but they remove the all-important personal approach that influencer marketing requires. While self-sufficient platforms might be a great way for your business to increase both brand and talent rosters whilst gaining additional revenue through sign up fees, we need to remember that relationships and personality are what PR and influencer marketing started from and what it should really be about.
Platforms for managing influencer marketing can seem new and exciting for brands starting out in the space or wanting the change up their approach, but have you ever thought about who is on the other end filtering the genuine from the authentic? Finding the perfect combination of influencers and deliverables to ensure best use of budget? Ensuring products arrive safely and deadlines are met? If 2020 taught us anything it's that technology and AI is beneficial – but nothing compares to real human interactions.
Both influencer marketing platforms and agencies can serve a purpose, whether the KPI revolves around sales, brand awareness, content creation or reach – but at the end of the day…why not enlist a team of REAL people to get you REAL results?
Our influencer management/marketing agency #AsSeenOn has seen success in sticking to the core values established through our 20+ years of industry experience – building relationships, offering expert advice, developing successful creative campaigns and above all…making clients happy.
#AsSeenOn has worked with a number of start-ups through to renowned brands and prides itself on the one-on-one service provided, with no sign up fee. The personalised experience ensures the brands and influencers are both equally excited about the campaign and its success. Content requirements, trends and legal guidelines are constantly changing – talking to a real person (rather than an app) makes the influencer marketing process more affordable and effective.
While some industry leaders continue to innovate their service offering with the changing times, by sticking to the primitive forms of PR and marketing – there's no rebrand required from this Sydney PR agency.
By Rachel Demarco, PR/Marketing Manager, InsideOut PR and #AsSeenOn