PR vs ADVERTISING – THE IMPACT OF COVID-19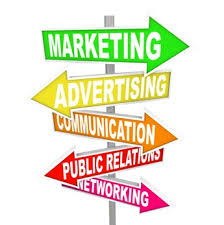 There's been so much talk about the communication industry and how it's changed during COVID-19 – we thought we'd compare the impact of the pandemic on the two key pillars of communications: PR and Advertising. Sharing their experiences are Rachel Demarco, PR/Marketing Manager at InsideOut PR in Sydney; and Alexandra Shiel, Designer at CX Lavender in Sydney.
What was your role like day to day prior to COVID?
RD: Two days are never the same in PR. One day you could be packing media kits for an exciting new product launch [and hauling them to the post office, ha] the next you could be eyeballs deep in incoming media interview requests for the campaign you've just launched. Throw in some client calls and countless emails and there you have it.
AS: Depending on what projects I'm working on that day, I can be doing anything from taking briefs from our business managers, to brainstorming with other creatives on conceptual work, or putting my head down to power through design jobs and presenting the work to our clients. As a designer I'm generally working quite closely with copywriters and art directors to conceptualise, iterate, and roll out creative campaigns at a rapid pace.
How did COVID immediately impact your role/agency when it hit?
RD: With so many businesses impacted, we knew we had to step in and go above and beyond for our clients to support them even more. We had to get creative and rethink a lot of our strategies as society went into lockdown and their needs and habits drastically changed. One of our greatest achievements, however, was hosting The Biggest Bestest Virtual Birthday Party for client, Best&Less, which generated 9 TV segments, all state papers, key online's e.g. news.com.au [for a week] etc. plus radio – generating 326 news items and a reach of 325m in just 2.5 weeks of promotion.
AS: The main big change I think our whole agency felt was the shift to working from home. I was away on leave when COVID-19 really started hitting Sydney, so began working from home as soon as I returned. Although it was a big change for an office of around 80 people to suddenly work from home, with some trial and error and a lot of trust, we quickly figured out ways to work together while apart. By introducing new collaboration tools and systems, virtual brainstorms and increasing the amount of catch-ups within teams, everyone was able to keep things running smoothly through a huge period of change. I think we all felt very lucky to have jobs that we can do from home without interruption to the service we provide our clients.
What has been the ongoing impact of COVID on your role/agency?
RD: Truthfully our routine hasn't changed much. While some of the staff have worked from home intermittently, our large office layout has allowed us to successfully socially distance and then some – keeping our team connected and cohesive throughout these challenging times and keeping us focused on achieving the best results for our clients, together. We have continued to pivot where necessary and will always keep our minds open when it comes to campaigns and strategy. Nothing is ever set in stone.
AS: Our agency and the industry as a whole had to quickly adapt our services to the changing needs of our clients. I personally was moved into a new team focussing solely on COVID-19 communication for one of our big bank clients. COVID-19 presented a challenge that our clients hadn't encountered before, and required them to develop a whole new way of speaking to their customers. You could feel the attention shifting from simply selling products, to focusing on the needs of the customer and providing a product or service that's genuinely going to help people in these challenging times. This was a shift that worked out well for us as a CX (customer experience) agency, since this is our specialty.
How do you see your industry recovering from the impacts of COVID? Or has it already?
RD: Unfortunately for the PR industry the pandemic coincided with one of the biggest media mergers – Pacific Magazines and Bauer Media. That in itself shook the industry just as much as COVID. With a reduced number media outlets to work with we need to be even more creative in our pitches, and we need to ensure we're integrating the latest forms of media in campaigns where possible e.g. TikTok, Instagram Reels etc. Our agency has demonstrated strong capability in changing briefs and tactics at the drop of a hat, keeping the strategy and outcomes in mind. While we don't want to live through another pandemic, we know we can handle it and keep gaining coverage for our clients regardless.
AS: I think if anything, COVID-19 has made customers less willing to part with their money, forcing business's to really focus on ensuring they're providing genuine value to customers and speaking to them in the right ways through their advertising. Obviously, if a business is making less money due to COVID-19, they have less money to spend on advertising. One impact I see this having is an increase in competitiveness between agencies, but this is something that the industry has always had, with a bit of healthy competition always driving us to produce better work. In my opinion, COVID-19, for an industry filled with creative problem solvers, is a challenge that we will not only survive, but one we can learn from and use to better the way we do our jobs, and communicate with customers in the future.
By Rachel Demarco– PR/Marketing Manager at InsideOut PR and #AsSeenOn