The Media Industry post COVID-19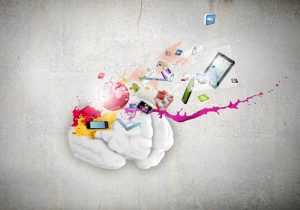 As a PR agency where our days are spent liaising with the media on behalf of our clients, pitching anything non-COVID related has tested our strong media capability. Despite the challenges we have achieved great results, as our sector taking a hit like so many others. Between advertising plummeting and countless lost jobs or forced leave, the media landscape in Australia has taken a sharp turn. As restrictions ease and some aspects of life begin to return to normal, there is a lot of adapting that must be done for companies within the media industry. Here are my predictions for what the media landscape will look like post COVID-19.
More informative communications
If like us, you like a good old-fashioned hard copy of the daily newspapers you may have noticed an extreme reduction in the content provided. Instead, the usual supplements turned to anything and everything COVID-19 related as outlets focused on using pages to provide informative material to their readers about the pandemic. From a PR perspective, this left us doing a lot of creative thinking of new angles related to COVID-19. For others, it put into perspective how the media is utilised to communicate efficiently to the rest of the world and how important it is to relay transparent and relevant information.
Adapting social media strategies
Being in lockdown is bound to increase screen time and social media has become an even better asset for many. Most brands who advertise through social media will choose to interact with their audience when engagement rates on their socials are high. This is known to be on an evening during the week, however with more and more people working remotely and procrastinating this prime time has changed leaving brands to re-evaluate their social media strategies and adapt to how their audiences new behaviour patterns.
Less influencer content
The influencer industry has taken the marketing world by storm in recent years, proving essential for brands to utilise this service to boost both sales and brand profile. Since the beginning of the pandemic however, the influencer industry was one of the first to be hit with brands reducing marketing budgets leading to less sponsored content across social media. A well-known Aussie influencer recently received backlash for refusing to work for free or at a reduced rate, which lead to brands severing ties and leaving many questioning how important the influencer industry really is.
A more compact media industry
The recent merger of Bauer Media and Pacific Magazines, two multimedia companies which have dominated the media industry in Australia for decades, saw titles slashed or put on hold with many journalists being made redundant – adding to the impact COVID-19 already had on the economy. ON the agency side, so many of the wonderful journalists we have worked with over the years were forced to move on and our potential outlet reach has been minimised. This leaves us working even harder to build relationships with new contacts and striving for the limited editorial space within the titles that have survived this pandemic.
The global pandemic sent industries like medical and supermarket into overdrive, while the hospitality and retail industry suffered. We only have to look at the amount of JobSeeker applicants to see this. In saying that, we are slowly returning to our new-normal, and it's just about continuing to adjust to the updated circumstances – which we know all too well in PR!
By Sarah Meenan – PR/Influencer Coordinator at InsideOut PR and #AsSeenOn