How to Find the Right PR Agency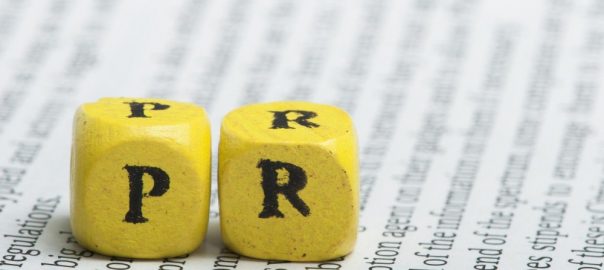 Is your company succeeding and after a bit of help streamlining this success to build a brighter future for your brand? Then perhaps it's time to take a leap of faith and hire a public relations agency, a company whose sole purpose is just that! Although, when looking for a team to take charge of your public relations, whether it's a Sydney PR agency or anywhere in the world, it is crucial you find the right fit for you. Using our 15 years of experience in the agency, we've developed our top tips on how to find the best PR agency for you and your brand.
Firstly, it's important for you to understand exactly what a PR agency does, and hence what they can do for you.
A PR agency is a company that looks to create and maintain your brands' image in the eyes of stakeholders, consumers and the media. This includes, but is not limited to, managing communications from your company to the media and your customers.
Tip no. 1: Ask for recommendations.
Start by asking for recommendations from people you trust and respect. Use your connections or chat to people in similar industries who have used PR agencies before. If you advertise through marketing agencies, or have done in the past, they will also have suggestions and recommendations as they often work closely with PR agencies.
Tip no. 2. Know what you want to achieve.
Knowing what you need out of a PR agency will ease the search as most PR agencies will specialise in specific fields. Are you looking to generate media publicity? Perhaps you're looking to promote your brand through social media? Knowing what you would like a PR agency to achieve for you plays a very important role in determining the best match.
Tip no. 3. Determine your budget.
Determining your budget is one of the most important factors to consider when inquiring with an agency. For example, if you only have a relatively small budget, then PR consultants are an excellent option – or if you have a mid-range budget to work with, a boutique PR agency might be the right choice. Global firms are usually centred towards large brands with high revenues and can offer many different services to suit your needs. Make sure to outline your budget from the outset to stay on track with what you hope to achieve.
Tip no. 4. Do your research.
Like with anything you spend money on, researching the product or service is a must. This is no different when searching for the best PR Agency for you and your brand. PR companies by nature should be quite easy to research as it is their job to maintain a brands image, including their own. For example, testimonials and active social channels (a red flag if they don't) are a useful source of information as to whether the agency has satisfied previous clients and are up to date with fresh, newsworthy content. From here you should be able to determine the results they deliver for their clients and decide whether they are the type of results you would like to see for your brand.
Tip no. 5.  Request a personalised proposal.
PR agencies should want to meet with you to discuss your brand in detail and understand the direction you would like your brand to take. Once this has been discussed a personalised proposal is the next step. From this you can determine whether your values align with that of the agency. Having your values and goals align is one of the most important aspects to consider as choosing the right agency should prove to be an effective investment. An important thing to note here is that proposals should not be set in stone. As the PR world evolves, so too does your brand environment, so make sure that there is room for adjustments and the potential to achieve goals in a fluid market.
Tip no. 6. The relationship you have with your PR agency is key.
Having good chemistry with your PR team should not be underestimated. Working with an external PR agency should feel as though you are working with an internal team. This involves effective communication around the clock and the natural ability to adapt and overcome adversity when needed. If an agencies top priority is maintaining a good relationship with their clients, then this also demonstrates a good relationship with the media.
Overall make sure to take your time when selecting a PR agency, consider everything and get excited! Working with a PR agency should be a beneficial and rewarding pursuit!
If you've read this far, it's a good sign you might feel like we're the best fit for you! We'd love to chat and learn about you and your brand goals, please call us on +612 7229 4400 or email info@insideoutpr.com.au today.
By Michael Fitness – PR and Influencer Coordinator at InsideOut PR and #AsSeenON