Grow your brand without blowing the budget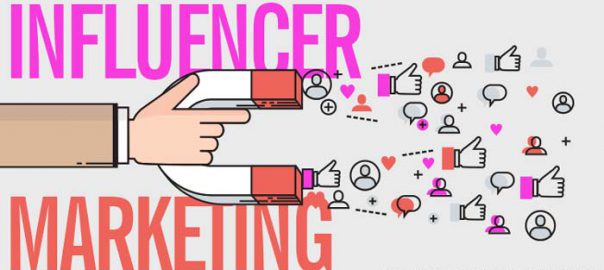 The top three search terms on Google for 'growing a brand…' are: on Instagram, online & on social media.
The benefits of influencer marketing are real and growing! If you haven't already jumped on the influencer marketing train, you should be buying a ticket today – here's why:
Influencer marketing content delivers 11x higher ROI than traditional forms of digital marketing1
For every $1 spent on influencer marketing, businesses are making $6.501
93% of marketers reported that influencer marketing has helped them get results in improving their visibility1
92% of consumers trust recommendations from people they follow on social media over any forms of advertising from brands1
These stats are only the tip of the iceberg – in 2019, influencer marketing is the way to go.
How do you find influencers to match to your brand?
Milkwhale research recently revealed 67.6% of marketers consider finding relevant influencers the hardest part of influencer marketing1.
Knowing which platforms and which influencers to utilise are key components to a successful campaign. This can be hard to identify, which is why we have compiled these three useful steps:
Know your brand & its values
To match your brand to the perfect influencers you need to know how to align the two. Start by brainstorming what your brand represents and what you want your consumers to see, feel and think in relation to your brand. By defining what you need it makes it that much easier to find like-minded influencers.
Know your consumers & their channels
When it comes to guidance on purchase decisions, 74% of people use social networks with six in ten people trusting advice from their favourite content creators over celebrities1. Instagram and YouTube are considered the platforms with the most engagement2. However, it is important to know where your consumers gain their information. There is no point investing in an influencer marketing campaign on Instagram if 90% of your consumers use Twitter more favourably.
Save time & get some help
Breaking into the influencer marketing scene can be overwhelming and take a lot of time to research and find the perfect strategies and influencers. Getting help from professionals that do this every day will ensure your influencer campaign is done properly and effectively. Influencer agencies like our very own Sydney based #AsSeenOn can help by finding the perfect influencers to match your campaign, with extensive knowledge of the online realm and expert advice on everything from brand collaborations and product placement, to content creation. We focus on real people with engaged followings at affordable prices. Compared to other influencer agencies, we work with budgets of any size. Our database of affordable and effective social influencers accommodates for all your needs.
To enquire about #AsSeenOn services Call us on 02 7229 4400 or email influencers@asseenon.com.au
By Sarah Penrose, PR/Influencer Coordinator, InsideOut PR & #AsSeenOn
1 http://milkwhale.com/influencer-marketing/
2