How to use social media to create a community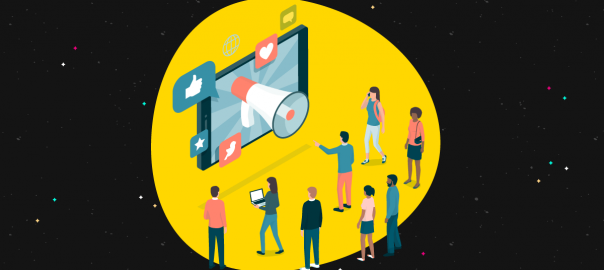 Creating a community is one of the most important things to having a lasting online presence. By creating a community, you can connect with your audience and therefore grow your following. With social media dominating the digital space for brands and influencers, it is one of the best ways to grow your audience and ensure you can engage with them consistently.
 Below are a few steps you can take to improve your engagement, and therefore convert your audience into your community.
Create a Facebook group – If you're just starting off, a great way to start to build your community on social media is by creating a Facebook group. By taking your audience from your YouTube channel and/or Instagram account and creating a place where your followers can get to know each other, share advice, and discuss similar interests provides an environment for your audience to feel a closer bond to you as they are no longer just a number on a page, but a real and genuine person. This is also a great way to get real-time feedback on your product and/or service, often in a constructive way.
Focus on audience interaction – Interacting with your followers is SO important. Whether that be commenting, liking, or responding to DM's, the more you interact with people the more your name and content appears on other people's feed. Additionally, they feel seen and heard, leading them to continue to interact. Overall, it creates a closer bond with your followers which in turn allows you to connect more deeply.
Stay up to date with all social media platforms – Being across all platforms may sound like a full-time job, and truthfully it is, but it is the greatest way to connect with more people and skyrocket your engagement. Creating content where the users are increases your chances of being seen and positioned front of mind. This means being aware of the latest trends across Instagram, TikTok, YouTube and Facebook and also making sure to be across any platforms that are new to the social media industry. Each platform provides their own benefits and gives you the opportunity to express yourself in many different ways.
Consistent content – By being consistently active on your stories and incorporating interactive elements including polls or Q&A's will MAJORLY help you grow a community of followers. The more interactive stories and posts you have the more you get to know your followers, and in turn they get to know you! Same goes for consistency of posting – while there will be times you may need to take a break for mental health or other reasons, consistency is key in remaining favoured by the algorithm. Push yourself to keep creating engaging content, and why not even START a trend?
As a PR Agency, we know creating a community is so important for a brand because it can let your audience know what product and services you have to offer – but also the values you stand behind. If you connect with your audience via social media, let them see the people behind the brand – no matter the size. During lockdown especially, brands have taken opportunities to introduce interns, GM's as picture perfect images were on the out and vulnerable, relatable content was at its peak. Having deep connections with your audience builds brand credibility and overall helps to improve your business in the long run.
Your platform needs to provide VALUE.
You can't just be pretty – These days being 'pretty' and posting aesthetically pleasing photos just doesn't work… I mean it can, but it will only get you so far. People want to gain value from following you, whether it's outfit inspiration, motivation for living a healthier life, humour, or mental health advice. It really could be anything. Social media can be so powerful when we use it as a tool to better ourselves and not let it be a place for audiences to compare themselves to one another. As just one example, brands could consider sharing hacks or tips for recycling/reusing your packaging.
Be vulnerable – if you are truly committed to creating a community through your social media account, it is so important to let your audience feel they have that personal connection with you. People want to follow YOU for YOU not just for the occasional nice picture. Make sure to talk about your life, advocate for the positive changes that support or are taking place in society, and make your passions and interests known. As a bonus, share other people's content. Showing support for others online is everything.
Stay true to yourself – authenticity is so important! It's been said before and we'll say it again If you are trying to be someone you're not or post content purely because you think it's what others want to see the lack of transparency will be obvious. Be you and let your true self show.
If social media is your job or biggest passion, creating a community is vital. Following the above steps can help you get there; you just have to be consistent, persevere and you will succeed!
By Grace Drummond, PR Coordinator, InsideOut PR and #AsSeenOn