How to grow your influencer profile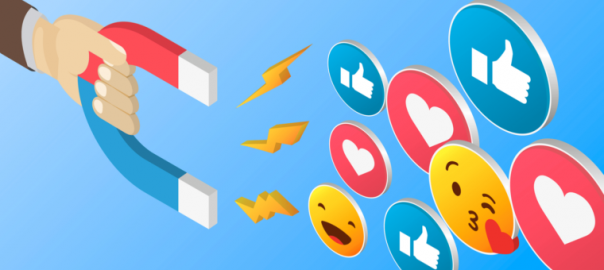 Growing your influencer profile is an ambitious and exciting process, however, it can also be quite overwhelming if you don't know where to start. We like to think we've helped a few of our own talent increase theirs, so here are some of our top tips to get you on the right path.
Starting out
You are starting out as an influencer, so what do you do? Firstly, it is important you treat your page with the same approach as a top influencer would. Just because you are starting out doesn't mean your page should be any less. Take pride in your work. Your profile is your portfolio to show off not only what you like, but who you are. This is a visual medium so being aesthetically pleasing is of high importance. Pay close attention to the small things like consistency in colour pallets, editing, filters etc. – treat your profile like a canvas where you are the artist, do not rush and keep it beautiful.
Plan it out
Find your why – what is your end goal and why are you building this profile? Whether it is to educate, inspire, or make people laugh, find your niche and build on that. Take a planning day to sit down and schedule your posts. What do you like and dislike about other profiles? What do you like and dislike about brands? Why do you feel this way? From here, create a list of your aspirations for your profile and a list of brands you aspire to work with (remember: the sky is the limit) and why it is you choose these brands. Now you have the foundations of your profile and a framework for your future collaboration aspirations.
Honesty is the best policy
Not all work is good work! If every image you post is selling something new your profile becomes an advertising page. No one likes to be lied to. People seek out product reviews for an honest opinion, not a paid ad, otherwise they would unmute their TV's in the commercials! Be true to yourself and your morals. Be true to who you are and what you believe in by only accepting opportunities that reflect this. This will benefit both your own profile and the brands as it will create an honest and organic return in engagement, increasing your relationship with the brand and your followers.
Communication is key
Engagement, engagement, engagement! Instagram's algorithms prioritise feed posts based on the accounts you engage with the most. The more people you engage with the greater chance you have of appearing on their feed. Even disregarding the algorithms, it is important to get your name out there! Comment on things, give your opinion and make yourself and your name recognisable to bring likeminded followers to your profile. Pro tip: create long and meaningful captions and insta-stories – the longer someone spends hovering on your content the more prominently you will appear in, or at the top of, their feed.
Don't be shy
How do you get the collaborations you dream of? Don't be shy, you will never know until you try! Contact brands, companies, influencer agencies and PR agencies to introduce yourself and get on their radar. There is no harm in trying and if you are declined ask for feedback on how to improve. We love when people reach out to our agencies, even if they are not the right fit at the time, we always like to keep the communication open for future! It also shows you are driven and motivated to grow, learn and succeed.
By Sarah Penrose, PR/Influencer Coordinator, InsideOut PR & #AsSeenOn