ITNTW: It's Barbies World and We're all Just Living in it
The marketing campaign for the highly anticipated Barbie movie has been nothing short of remarkable, captivating audiences and creating a powerful brand presence leading up to its release. From brand collaborations to activations and strategic marketing materials, the team behind the Barbie movies has left no stone unturned in their mission to promote the film, and we are here for it!
A key strategy employed by the Barbie movies marketing team is brand collaborations, which have allowed the franchise to expand its reach and tap into new audiences, promoting the key message that Barbie is for everyone. Collaborations with fashion labels, restaurants, cosmetic brands and more have not only added glamour to the brand, but also generated buzz and excitement across the world. 
Activations have played a pivotal role in the marketing campaign, with the global tour kicking off in Sydney, Australia, with Margot Robbie and director Greta Gerwig attending. These activations engaged fans and provided them with a firsthand experience of the Barbie magic. Red carpet premieres and interactive displays created anticipation and generated significant social media buzz.
The marketing material surrounding the Barbie movie has been exceptional, employing visually stunning trailers and teasers that captivate audiences and build anticipation. Through strategic storytelling and captivating visuals, the marketing team has successfully communicated the film's themes. The use of plain pink billboards has proven to be a resounding success in capturing the attention from viewers who instantly recognise the iconic colour associated with Barbie. 
Behind the scenes, the public relations efforts have played a vital role in the success of the Barbie movie marketing. Securing media coverage in prominent publications all over the world and becoming a prominent presence across social media platforms has increased brand visibility and positioned the Barbie movie as a cultural phenomenon. News stories and interviews with key cast members and filmmakers have kept the movie in the public eye, generating excitement and anticipation leading up to its release.
Overall, the Barbie movies marketing campaign has showcased the power of brand collaborations, activations, public relations and strategic marketing materials. By partnering with renowned brands, creating engaging activations, and crafting visually stunning marketing content, the team has created a strong brand presence and generated tremendous buzz around the movie. The PR efforts, including securing media coverage globally and strategically placing news stories, have further enhanced the movie's visibility. This comprehensive approach to promotion has resulted in a captivating and impactful lead-up to the Barbie movie release.
Our team has each picked their favourite Barbie collaboration/stunt/activation below: 
Isobel – PR & Influencer Manager: Grill'd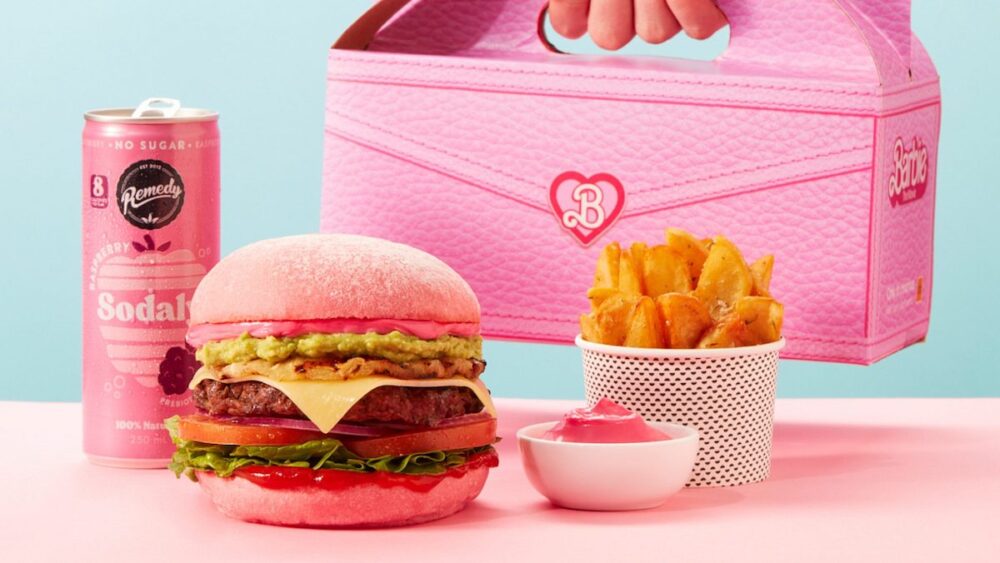 Claudia – PR & Influencer Manager: AirBnB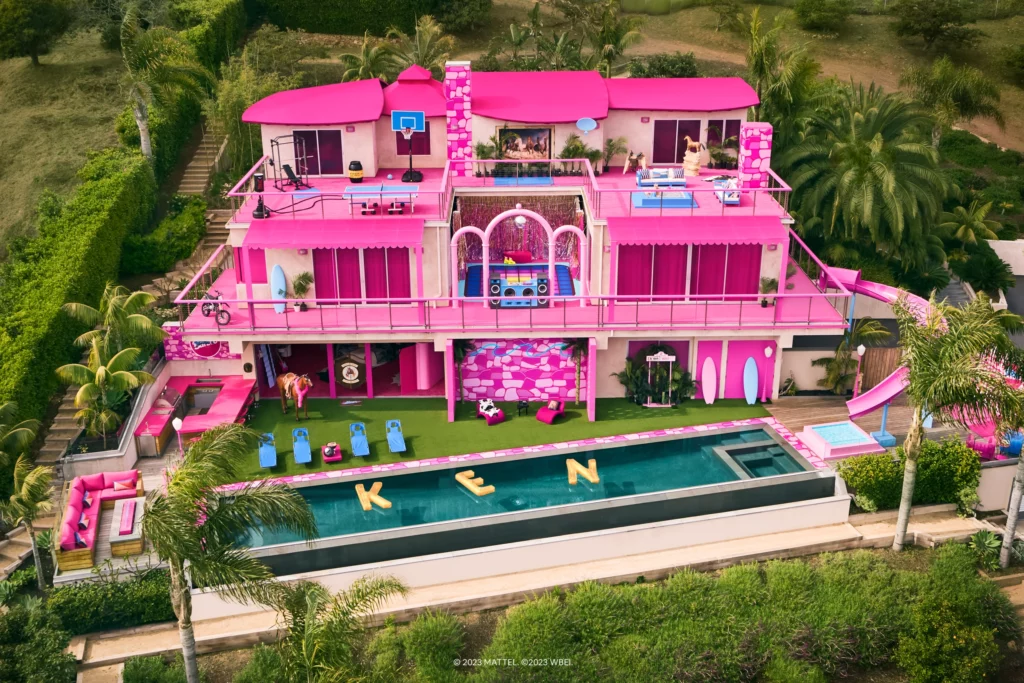 Tilly – PR & Influencer Coordinator: Bondi Icebergs 
Isabella – PR & Influencer Coordinator: Chatime 
Clare – PR & Influencer Assistant: Dotti 
If you need a full service PR and Communications agency to elevate your brand, contact us today at info@insideoutpr.com.au.
By Tilly Powell – PR & Influencer Coordinator at InsideOut PR and #AsSeenOn