IN THE NEWS THIS WEEK: A PR Round Up!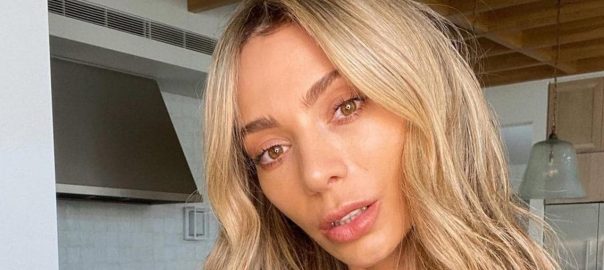 Well, if there was ever a week not to be an Aussie influencer or public figure… it's most likely this one! The past week has seen a range of the country's celebrities and public figures thrust into scandals in turn experiencing heaps of public backlash. From Nadia Bartel's white powder video, Scott Morrisons Father Day celebrations, Guy Sebastian's uncertainty on his COVID vaccine stance and Australian sweetheart Georgia Love's casually racist Instagram post, it's been a week like no other!
Where do we even begin…
Nadia Bartel
Last week, as reported by News.com.au, Melbourne based influencer and ex-wife of AFL great Jimmy Bartel was caught at an illegal gathering sniffing what appears to be an illegal substance Uploaded to Instagram accidentally by Bartels business partner, Ellie Pearson, the video was removed 9 minutes later but not before the media managed to get a copy  With the state of Victoria in lockdown, not only was Bartel allegedly using illicit drugs, but she was also deemed to be breaching public health orders by attending the gathering with others.
Bartel was swift to offer an apology however the damage was already done with the WAG turned influencer being dropped as an ambassador by brands including JS Health. If things couldn't get any worse, Bartel has allegedly copped a $5454 fine for the incident… Ouch!
Scott Morrison
Whether you love him or hate him there's no denying that Prime Minister Scott Morrisson always tries his best to keep the Australian public on his side. This week however, as reported by the Sydney Morning Herald, the Prime Minister was slammed for travelling from Canberra to Sydney to spend Fathers-Day with his wife and daughters whilst the two states remain in lockdown. With families flocking to the borders to spend the day with their loved ones, many were frustrated at how the Prime Minister was exempt from the restrictions.
The PM defended his trip by telling Sky News his travel is exempt as the "government still needs to function" and when he can return home he will.
Guy Sebastian
With sporting events prioritized throughout ongoing lockdowns, the music industry is on it's knees.  On Sunday night, over 400 Australian artists, industry figures and live music businesses banded together in support of the music industry being revived so long as people get vaccinated. In attendance was Aussie pop star Guy Sebastian, who the following day however backtracked on his stance and insisted the campaign was shared to his social accounts without his direct involvement as told by Mamamia! Claiming that it wasn't his place to advise people on their personal health decisions, Guy left people frustrated with his uncertain stance on the matter. During a heated discussion with Ray Hadley from 2GB, Sebastian was told to "get off the fence" with others describing the scenario as disappointing and having a negative impact on the industry when you try to please everyone.
Georgia Love
This week News.com.au reported that Australian sweetheart, Georgia Love has gotten herself into a bit of hot water after posting an alleged casually racist Instagram story of a cat inside the window of an Asian restaurant with the caption "Shop attendant or lunch?". With Channel 7 recently facing backlash over another racist incident, the network was quick to take action with the post being investigated. To make things worse, another Instagram post of Love's from 8 years prior circulated of an animal hospital next to an Asian restaurant with the caption "looks suspicious". Celebrity figures including MasterChef host Melissa Leong were quick to call out the news reporter stating that casual racism remarks from nice people is "the most betraying and insidious kind".
As social media dominates the world of celebrities and the media, it's easier than ever to be caught doing wrong. With celebrities subjected to being "cancelled" these days, it's more important than ever for them to watch their actions. As a PR Agency we know first-hand the detrimental affects that a scandal like these can have on a person's public image and career and for some, bouncing back from situations like these will take some time.
By Sarah Meenan – PR and Influencer Executive at InsideOut PR and #AsSeenOn.