IN THE NEWS THIS WEEK: Peloton PR crisis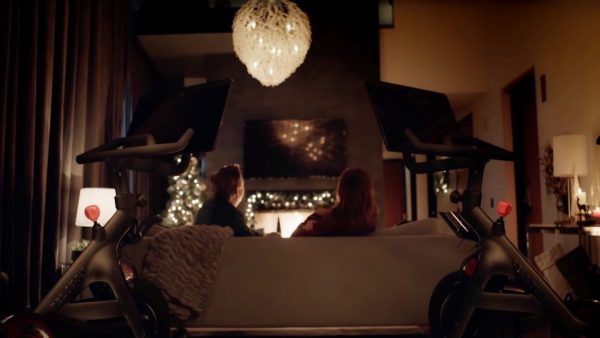 We're sure by now if you haven't watched the Sex and the City (SATC) reboot, you have definitely heard about it. NOTE: spoilers ahead in this article.
The much-anticipated reboot comes after 17 long years, with fans eager to see where Carrie, Samantha, Miranda, Charlotte and the rest of the characters have ended up. The sequel titled 'And Just Like That…' has already received mixed reactions from fans, but the pilot episode has captured the world's attention.
The end of the episode saw a key character die after using a Peloton exercise bike. The American exercise equipment brand was established in 2012 (launching in Australia this year), gaining popularity for its internet-connected stationary bicycles and treadmills. Interest grew during COVID-19 lockdowns as users could join virtual classes and work out in the safety of their own homes.
Following the shocking episode, stock prices for Peloton nose-dived as their PR team went into crisis mode. Their response? A commercial filmed in 48hours bringing the character back to life. Narrated and shared online by Ryan Reynolds, it highlighted the benefits of cardiovascular health and encouraged another ride because "life is too short not too". However, overnight the ad was pulled due to the current alleged sexual assault allegations against SATC actor Chris Noth.
This is not the first time crisis management has been important for the brand, after a "tone-deaf" Christmas ad sparked debate into gender equality in 2019. Peloton was able to correct this situation by bringing in the big guns, Chris Noth and Ryan Reynolds. But perhaps they should have considered the wider social implications of aligning to Noth and researched his entire media commentary first?
As a Sydney PR agency, we understand the use of popular and trustworthy celebrities or influencers to help recover a brand image. But with the backflip on the ad, time will tell if it was enough to regain their reputation and stock prices. It is important for any brand to have a crisis plan in place, whether that involves reactive creative campaigns or just good old PR.
By Claudia Bergen – PR & Influencer Coordinator at InsideOut PR and #AsSeenOn