Work & Personality Types – finding the right strategy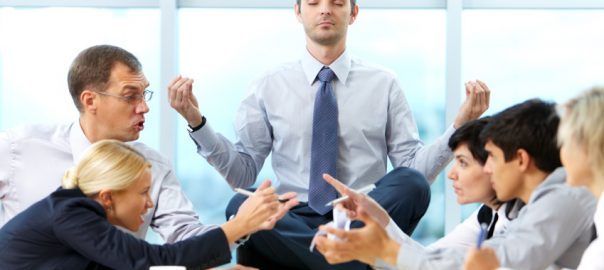 At the beginning of last year I attended an account management boot camp. I believe you should never stop learning and really enjoy attending courses like this to learn more about the different roles within PR.
One topic that really struck me was the different personality types you will encounter in the industry (not just PR, but life in general) and the importance of knowing how to respond to each. Discovering your own, and others, behavioural strengths gives you the insights to be able to determine the correct approach for each individual or client.
Relationship management is an imperative part of PR – our relationships and connections within the industry are how we succeed in gaining media coverage and retaining our clients' long term.
In learning these strategies, we used the DiSC personality test. The four important pillars of the DiSC personality profile are:
DOMINANCE: Priorities are: results; action; competency
INFLUENCE: Priorities are: enthusiasm; action; relationships
CONSCIENTIOUSNESS: Priorities are: quality; competency; dependability
STEADINESS: Priorities are: sincerity; relationships; dependability
Each pillar overlaps with two others, but also has one unique priority. Other important considerations are: fact based vs. feelings based; and introvert vs. extrovert.
The important takeaway I found was knowing how to recognise these traits instantly – whether it be in person, via phone or email. The instant signs to look for are:
DOMINANCE: Fast-paced; outspoken; questioning; sceptical
INFLUENCE: Fast-paced; outspoken; accepting; warm
CONSCIENTIOUSNESS: Questioning; sceptical; cautious; reflective
STEADINESS: Accepting; warm; cautious; reflective
When dealing with clients on a daily basis, jumping from one to the next, it's important to be switched on to each of their needs and personality types. One might require reassurance and guidance, where another might need you to listen to their needs. For example, when managing a media relations campaign these tips may help foster strong client outcomes:

DOMINANCE: Clients in this pillar will want immediate results, it's important to focus on outcomes and set expectations upfront. They are competitive and will want to ensure their brand has a strong share of voice.
INFLUENCE: Media relations: Clients will want to see you have or build the right connections and represent their brand in the right way. They will partner with you to help generate the best outcomes.
CONSCIENTIOUSNESS: Clients will generally prefer fewer high-quality media exposure opportunities than a mass media approach. They will want to take the time to ensure messaging is completely on brand.
STEADINESS: These clients prefer stability and are likely to develop longer term client relationships. The enjoy a chat and want to build close relationships with those they work with. Loyalty is important and they want to see you excited to represent their brand.
Communication is the name of the game, and it's the key to any great PR manager.
By Rachel Demarco – PR/Marketing Manager, InsideOut PR