The era of the 'Mum Influencer'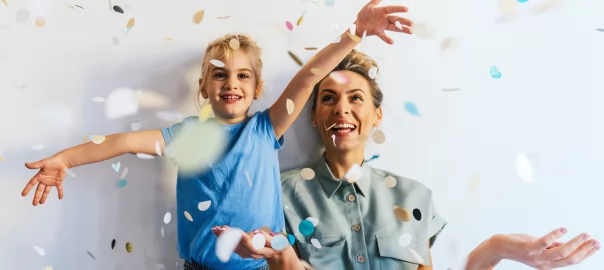 Becoming a mum comes with an array of emotions; it can be exciting and daunting at the same time. There is so much to learn, most of which happens on the job, no matter how much you try and prepare. There is a world of information at your fingertips, with countless blogs, media outlets and influencers sharing their own experiences and advice best they can. Mum influencers were the ones I turned to when I was pregnant. Knowing there are other women out there going through the same experiences is comforting for us all.
Mum influencers first arose as brand ambassadors and bloggers, but over the last five years they've grown in popularity due to the authentic and unfiltered experiences shared. We are inundated with choice when it comes to who we follow and more pages continue to appear, taking to social media to share all the joys, trials and challenges of being a mum, and perhaps aiming to kick start their own business/brand along the way.
Having recently begun my career in PR, I've already learnt that connecting with influencers is an important part of the industry, mum influencers included. Being a huge sector of the now $16.4b market, they are a great way for brands to connect with audiences and showcase products, while influencers are able to utilise such opportunities to connect with their own audience, and build their own portfolio/brand.
Brands are connecting with mum influencers not only to showcase children's products, but also products for mums, dads and adults in general. Think fashion, beauty, food, health and wellbeing. By utilising mum influencers in PR tactics, brands are able to extend their reach and engage on a more personal level with their audiences. It's less commercial and more genuine, leaving audiences unable to tell the difference between advertising and organic content e.g. "how to" videos, unboxings, product testing, "get the look" posts and simple photos, to name a few.
Ranging from well-known celebrities and entrepreneurs through to "everyday" mums, the time of the mummy influencer is upon us, and it looks like it is here to stay.
How to stand out as a mum influencer?
To be successful in this competitive market, it is important to find ways to stand out from the crowd:
Be vulnerable

Don't be afraid to show all sides of parenthood, from the good, the bad, to the ugly.

Being a mum is amazing but it is also a busy role that comes with a LOT of mess and can be tiring, pretending these things don't happen can come across as fake. It is important to be honest.
Be relatable

Mums want to follow someone they can relate to, so don't be afraid to share those more relatable experiences, and try not to over glamorise everything!
Don't take life too seriously

Crazy things happen when you're a mum, so it's good to find the humour in it and not sweat the small stuff.
Engage with your audience

Reply to and like their comments on your posts. It shows that you care and appreciate their engagement.

Find your niche

Whether it's the area you live in, the birth experience you had or a condition your child may have, we all have unique stories. Use this to your advantage to draw your community in and guide your content.
By Rachael Garcia – PR & Influencer Assistant at InsideOut PR