The Social Media Guidelines Influencers Should Follow In 2021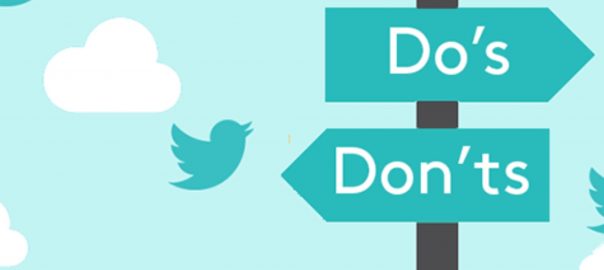 There is no denying social media has a profound influence on us daily. From Instagram to TikTok, Twitter and Facebook, the world of social media and rise of influencers is forever evolving and taking us along for the ride! Noticeably, influencer marketing has boomed since 2013 and shows no signs of slowing down. The use of Instagram to endorse brands has proven extremely powerful with a study suggesting over 50% of users prefer to get their product information from influencers. Although social media users choose who they follow and what brands to support, it is extremely important for influencers to follow certain guidelines to demonstrate transparency when promoting brands.
Below are a set of social media guidelines all influencers should follow in 2021 when working with brands on their page.
Label Sponsored Posts
First things first, when sharing content for a paid post it is important to ALWAYS include the word 'AD', 'gifted', 'sponsored' etc. Anyone who argues against is in breach of the Advertising Code of Ethics which is a situation no influencer wants to find themselves in. Publicity is not always a good thing and failing to follow this guideline is not only potentially damaging to the influencer, but also the associated brand.
Partnerships should be genuine
Ingenuity of a post is one of the biggest taboos in the world of social media. Endorsing a product that you are not passionate about or haven't even tried instils a lack of trust in followers.  – ideally bringing the influencer more work. Whether it's your go-to skincare products, a new healthy snack you've been dying to try or even your cats favourite food, always ensure to demonstrate why the product is important to you.
Authenticity, authenticity, authenticity
Authenticity is arguably one of the biggest trends in both social media AND the wider society in 2021 and that applies to product endorsements as well. Consumers want to see a real depiction of your everyday life, so the products you're promoting should also fit into that. Gone are the days of influencers pretending that everything is all it seems by posting snippets of their life across socials. Influencers now have a role in ensuring their socials is a platform for their followers to find inspiration and a space where each person can relate to who they're following – and we are so here for it!
Influencer trends are always evolving and with it the industry is too. With the ongoing growth comes many new trends and even more regulations. As a Sydney PR Agency we know first-hand that for influencers, ensuring they're up to date with the latest rules and regulations and putting them into place is essential to the success of the brand and the influencers themselves.
By Grace Drummond – PR/Influencer Assistant at InsideOut PR and #AsSeenOn