Considering Studying PR? Here is Everything You Should Know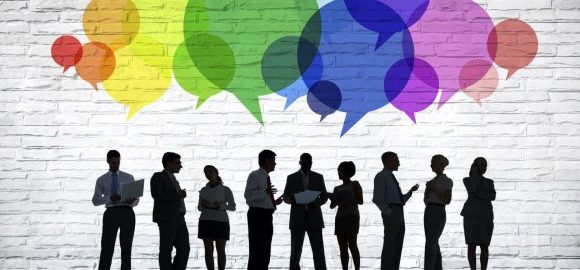 Before starting university, I had no idea what Public Relations was and crucial it was to everyday life. When I finished high school I simply chose something that sounded interesting. Luckily, soon after starting my Bachelor of Communications degree, I soon realised PR was the right career path for me. So far my studies have taught me how important PR is for all businesses as it helps to develop and maintain the relationships between the business and its' many stakeholders.
During my internship here at InsideOut PR, I am reflective of how my degree has helped me to succeed in the industry and how my textbook skills can be applied effectively in a practical manner. Below are my words of wisdom for any student wanting to pursue a career in PR.
1. You will become a Pro-Communicator
One of the most critical skills within the PR industry is effective communication. The need to build strong relationships with clients, media contacts and influencers requires the right skillset. A degree in PR teaches the core skills for developing all elements of communication – from your writing abilities with press releases and media pitches right through to working with all abilities, cultures and personalities. Assessments often use client briefs to help put these skills into practice, meaning you will be smashing out presentations in no time! Effective communication is a key aspect to win over prospective clients and communicate new and exciting ideas clearly.
2. It is fun
Undertaking a degree in Public Relations is not all writing and presenting – there's also a lot of fun involved! My uni experience provided a lot of practical learning which helped with engagement in the course and allowed me to reach into my creative side and work on interesting campaigns. Being immersed in a mock brand campaign and using creative thinking to help brainstorm ideas makes studying PR fun and exciting!
3. Experience is worth more than you think
Most degrees in Public Relations will require you to undergo an internship (or an assessment based equivalent). Getting involved with as many projects and internships as possible will lead to experience and skills that are extremely beneficial to your learning, but also to help you land your dream job. In the PR industry, who you know is everything. The more experience you gain from putting yourself out there, the more opportunities you will be presented with. Not to mention this is an excellent way to build your confidence and develop your social skills – did someone say networking?
Learning the theory of PR sparked my interest in wanting to work in this profession and what better way to get your foot in the door than through an internship. The ability to witness an agency in action has been an eye-opening experience within the competitive world of internships. The team at InsideOut PR have been so welcoming and supportive, encouraging me to apply my knowledge to the final year of my studies. Bring on 2021!
By Claudia Bergen – PR & Influencer Assistant at InsideOut PR and #AsSeenOn