Back To Basics: First Steps To Becoming An Influencer – By Megan Holden, PR/Marketing Coordinator, InsideOut PR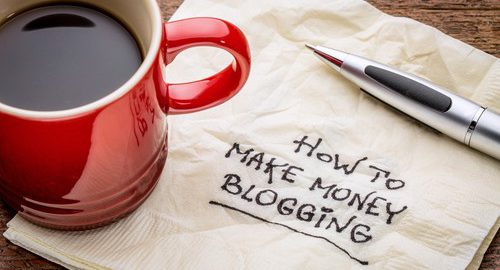 As we look to the year ahead and begin to immerse ourselves in new strategies and market trends, it's evident that influencer marketing has become one of the biggest trends in digital media over the last few years.
With over 92% of marketers who used influencer marketing in 2017 finding it to be effective, we have seen a more diverse range of influencers jumping on the trend using their large followings to promote their personal brands and collaborating with many household names we all use.
Ever thought about using your following to become an influencer? Below are some tips to do just that.
Have More Than One Social Media Channel
Instagram is the perfect platform to start with, however, branch out and use other social media platforms that are just as important and effective. Start blogging and create your own website. I love finding influencers who have blogs that complement their Instagram platform. It's also a good idea to make your blog a mix of professional, personal and fun. Have different sections that allow you to separate your work from your personal. If you're wanting to get more insights on blogging techniques, check out our blog "Turn your blog into a paying career".
Many established influencers are using YouTube to express their creativity even further. Tutorials showcasing step-by-step instructions on certain niche topics is the most popular content, depending on their audience and following. Why is this good for brands? It is a great way to expand your knowledge about a brand or promote the brands you love! Businesses will generally contact an influencer if they have a larger number of followers/subscribers over a variety of platforms – meaning unified messages can be expressed across multiple platforms with the same centralised product or service on show.
What's Your Theme?
As an influencer, what you post reflects your personality and you as a brand. Find your interests and passion and start getting creative with whatever it may be that excites you. For some it's all about travel and nature, whilst others choose to focus more on guilty pleasures such as new clothes, shoes, music, food or even hobbies. Once you've found your 'theme', start introducing new and exciting aspects to your socials that show people something different, new and unique.
Put Yourself Out There But Do This Respectfully and Professionally.
The Daily Mail exposed us to the harsh reality an influencer can be faced with. An English influencer recently sent an email to the owner of the Charleville Lodge Hotel in Dublin asking for a free stay in exchange for social media promotion on her well-established channel. The owner of the hotel replied with scorn on the request and posted the email online. The influencer then responded with a YouTube video indicating his actions led to her being bullied. In one hand you can sympathise with her, putting oneself out there can be hard but it's the approach taken that has caused such controversary.
Part of an influencers role is to promote and advertise a brand, company or service, usually receiving the service or product at a cheaper rate or free of charge. However, it is vital that research is done before reaching out to companies asking for something for free. My biggest advice for new or up-and-coming influencers is to make sure you do a quick google search and social media search on a company before sending a request. Look at websites (about pages are a good start), social media sites, hashtags, past and previous campaigns (if any) and ensure their values tie in with yours.
Another way of avoiding public humility is going through a PR company who work on campaigns and projects where influencers are often needed.
The reality is some companies haven't caught onto the influencer marketing trend. Reaching out to a well-established company can be harmful to your image and future opportunities if not done professionally and ethically.
Research, Click and Follow
Don't be afraid to follow the company you're reaching out to. Engage with them whether it's a follow or like on Instagram, liking or re-tweeting tweets or sharing content across various sites, these quick and simple steps will put you on their radar.
The Importance of a Hash Tag
Did you know if you don't hash tag with the appropriate tags you can get your account suspended? Influencer's are supposed to indicate when they are being paid. Simple tags such as #ad, #sponsored or #sp can save you from any problems in the future.
My final tip is simple; if a brand or a company approaches you with work, remember to hash tag and tag the company. For your platform to grow, creating long lasting relationships with brands is the key!