Celebrating 15 years at InsideOut PR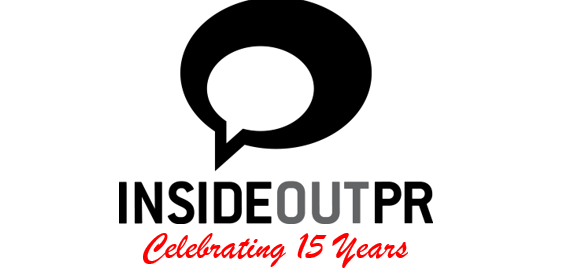 When I started the agency with just me and a laptop back in 2005, following a global corporate start to my career, it was a little terrifying with a sense of thrill for what 'could be'. Gone was the security of a regular salary, corporate resources and a large team. But with this, was the chance to create a PR agency that was about working hand in hand with our clients, getting the job done, removing corporate politics and steering the values that has made InsideOut what it is today.
We continue to stand by our values of: Client Addiction, Improvement Junkies, Demonstrating Value, Industry Savvy and Good People.
Over the years we have been fortunate for so many fun and challenging experiences – I'm now reflecting on 15 of our 'first' highlights:
Winning our very first client.
Having our first team member join.
Executing our first publicity event launch for retail with helicopters and a full media attendance.
Achieving our first major editorials in TV, newspaper, radio, magazine and online.
Adopting social media platforms for a client making the first for their sector.
Tracking the traffic results of our campaign for the first time as digital media and traffic insights emerged.
Our first crisis management support, with a successful outcome for our client.
Winning our first client, based internationally.
Our first multiple award win for a start-up tech concept.
Working on our first global campaign with multiple international partner clients and agencies.
First agency offering of micro-influencers with the launch of #AsSeenOn.
Our first ties to an international agency model – now with 110 offices worldwide.
Launching the first-school's PR program.
Navigating COVID-19 for clients, the first health pandemic in our time and seeing them succeed.
Initiating the first viral virtual creative campaign during the height of 2020 lockdown.
Nicole Reaney, Director of InsideOut PR and founder of influencer agency, #AsSeenOn.