Expert Comment: Big problem facing NSW Premier as state battles exploding case numbers and lockdown fatigue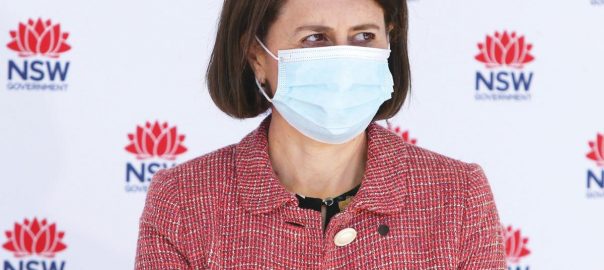 Just a few short months ago, NSW Premier Gladys Berejiklian was riding high.
Her state had escaped the fate of Daniel Andrews' Victoria, with residents living relatively normal lives as Covid ravaged Victoria and plunged Melburnians into a gruelling, seemingly endless lockdown.
In fact, NSW had sailed through the pandemic so successfully Ms Berejiklian was credited with having Australia's "gold standard" when it came to her Covid response, and she enjoyed high levels of public support as the pandemic raged on.
But today, things are looking very different.
"Last year the Premier gained a lot of trust, having preserved a positive image as the pandemic commenced and consumed the country and state," public relations expert Nicole Reaney told news.com.au.
"The public sensed strategies were working, and that Gladys had the best interests at heart of various competing community interests.
"She confidently tackled daily press conferences and the icing was bringing and maintaining a zero level of cases in the state and living in the freedoms the public was generally accustomed to."
But Ms Reaney said Ms Berejiklian's first major mistake was underestimating the threat posed by the deadly Delta strain, both to public health and to her own image.
"There are a number of factors that could have played a part in maintaining confidence in the NSW Government this year and in turn containing the spread of Delta," she explained
Instead, Ms Reaney said the NSW Government's chaotic approach of first announcing a swift one-week lockdown, followed by a one-month extension and then a string of new rules and extensions had "left the public uncertain with a sense of lockdown-fatigue".
For the full article, visit News.com.au
Nicole Reaney, Director of InsideOut PR and founder of influencer agency, #AsSeenOn . Nicole has extensive experience in corporate and consumer PR and Communications and is available to comment on topics.