Why working from home isn't for everyone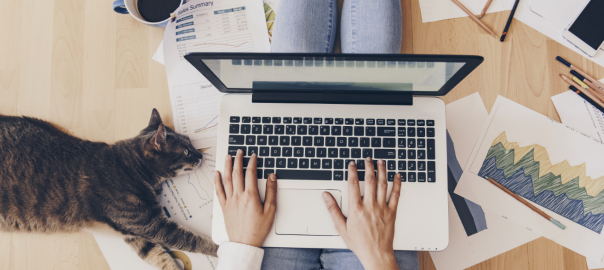 We've all heard it – stay home, work from home if you can – COVID-19 has changed almost all aspects of our daily lives, including how we work.  But am I the only person who thinks that working from home is not as easy as it's made out to be and doesn't work for everyone and every business?
I do need to put a disclaimer first that our office is very spread out – open plan and we all sit more than 1.5 metres apart – we all did even before the Covid-crisis. However, I recently spent almost a month working from home, due to personal health reasons (and no I didn't have Coronavirus) but on my first few weeks back in the office I couldn't help but relish in being back – being part of the office comradery again, seeing and talking to my colleagues in the flesh, the conversations over lunch, an entire day in 'office mode' – it was bliss!
While working from home did have its benefits (no traffic and commute for me personally), ultimately, I do think it's very situation specific and while it may work for one business, it isn't quite right for another.
For us in PR and for the way we operate, I believe we best thrive in an office environment and here's why:
We work very collaboratively – from bouncing ideas off each other to mapping out events and campaigns, to editing a colleague's work.  And yes I know there is Zoom, but it's just not the same as being in the same room (albeit appropriately socially distanced) and seeing reactions first hand.
We are always available – in a working from home environment where there are a lot more distractions, there is the heightened risk of missing a phone call or an email being overlooked.
Any situation/issue can be immediately dealt with – if a situation with a client does arise ultimately we aren't going back and forth via email or jumping on a dozen calls – we can deal with it immediately and that's important to ensure continued productivity and efficiency. There is an immediacy and sense of urgency in an office environment that can't be replicated.
Team comradery and morale – there is no doubt that human interaction is important for mental health and the isolation of working remotely can take its toll.
We always deliver for clients – part of what makes our team so successful in PR and executing some strong coverage for our clients, is that we are always, consistently delivering. We are always accountable and everyone plays their part – we are a strong, close knit team because of it and our working environment fosters this.
You won't find me away from the office anytime again soon and I'm not the only one –  we as a team fleshed out and updated our policy to enable the team the option to work from home. Turns out in the end no one did.
By Vanessa Strangio – Senior Publicist at InsideOut PR