Remote working is corrupting the PR talent pool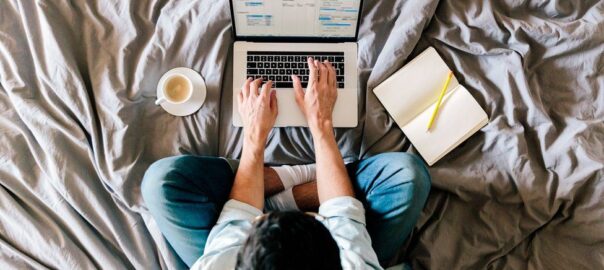 As someone who worked from the office almost every day during the pandemic, unlike most I managed to keep the separation of work and home life by leaving my laptop at the office. With the rest of the team working remotely, it meant longer hours and back-to-basics tasks for the most part as we strived to keep up the standard our clients pride us for.
I didn't hesitate at packing media kits and sending/receiving parcels because I know the importance of that task in the overall process, having progressed through the ranks and watched my colleagues do the same when needed. However, it got me thinking…if the next generation of public relations professionals start their careers working solely remotely, who do they model their work ethic and career development off? A screen?
In our agency, we foster the growth of staff by giving them one-on-one time working directly with senior staff and the director in order to pass along our knowledge, but also our agency's values.
We are addicted to our clients, acting like a member of the team, constantly thinking of new ideas and sending across articles of relevance. We demonstrate value above and beyond our remuneration. We are industry savvy, networking both inside and outside the industry to grow our potential. We are improvement junkies, going well above simply ticking a box. We are good people who are easy going and reliable.
While some of these values are engrained from a young age, once you enter the corporate world it's a big step up with responsibility far above just yourself, which can be challenging. But when faced with a clear view of what these values look like in action day after day, it becomes less daunting.
The simplicity of overhearing client interactions to the complexity of managing a crisis – these skills may not be relevant for entry level staff but the exposure to these activities is infinitely valuable for their progression.
As a generation who grew up on screens and is statistically more prone to anxiety, believing you can build skills in PR behind a screen is corrupting our talent pool. You can say all the right things and appear confident and driven, but are you willing to step up to the task when called? While most work is done on a device researching talent, developing creative concepts, monitoring and evaluating campaigns…the BEST work is done in person.
From hosting events and private showings dealing with both media and suppliers, to client meetings and public activations, these interpersonal skills aren't going to be learnt behind a screen. We need to push ourselves out of the comfort of our home and challenge ourselves in order to build and showcase that confidence. It's the same reason we have keyboard warriors…people often feel more powerful hidden behind a screen than face to face, but still in the digital world we live in real life interactions and the confidence built by these are a core pillar of successful PR's.
Relationships are strengthened with physical face time, and whether journalists love or hate PR meetings, deep down majority of them value the relationships too. And after all, I'm sure they dislike sitting at their desk all day just as much as you do.
It's time to wake up to the impact remote working has had on the talent pool, because we all know it's still not back where it needs to be following the pandemic.
By Rachel Demarco, Senior PR/Influencer Manager, InsideOut PR