Forget about PR for a moment… let's talk New Zealand!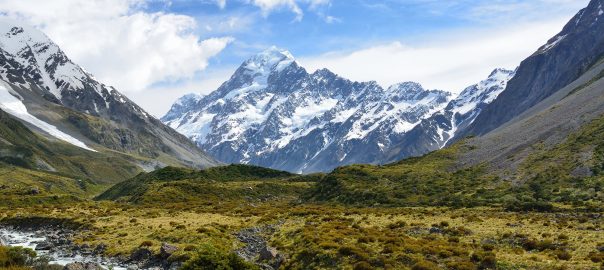 Only a three-hour flight from Sydney, a place that seems as though it's on another planet, a place that will make you say "wow" when you turn every corner; New Zealand, has to be one of the most beautiful places on Earth.
My partner and I spotted cheap flights to the land of the long white cloud and instantly decided we'd go and iron out the details later! With not much planning in place and a lot of googling New Zealand travel blogs, we discovered that one of the most common and authentic ways to experience the beauty of the country was to hire a van. So, hire a van we did.
With the cheapest flights available being to and from Auckland, this meant our 3 week-long, vanning adventure would take us from the top of the North Island all the way down to the bottom of the South Island, around and back again in just 3 short weeks.
When it comes to writing a New Zealand travel blogpost, there are two crucial things one must cover; highlights of the trip and advice.
HIGHLIGHTS
If you're a big Lord of The Rings fan like myself, then the entire country will feel as though you're on the movie set. The one place not to be missed is Hobbiton. My partner and I first bonded over lord of the rings, so when we arrived in middle earth – sorry, New Zealand, we made for Hobbiton right away. I wish I could have stayed in this place forever, so at the end of the tour when you get a free beer (or cider or soft drink) at the Green Dragon Inn, you really get to take it all in!
The next notable highlight I enjoyed, which comes in at a very close second on my list, is the Coromandel Peninsula. Funnily enough, we made it up to the Coromandel Peninsula for one more adventure on our very last day of our trip. Just when we thought that New Zealand couldn't get any more beautiful, we spent our last day at the Hot Water Beach followed by the amazingly scenic Cathedral Cove. When I travel, I really like to immerse myself into the activities or places at hand, so when there is a beautiful river, I must swim in it. When there is hot water seeping through the sand at what seems to be a regular beach, I have to dig that hole, and when there is an amazing rock to swim out to and jump off or caves to swim through at Cathedral Cove, I do exactly that. The fact you can immerse yourself in this part of the world has it at the number two spot on my list of New Zealand "wow" highlights.
ADVICE
When travelling New Zealand, I don't know if any amount of time is enough and there is no wrong way to do it, so for my first piece of advice; just do it!
As I previously mentioned, we flew in and out Auckland, which meant we had to go down and back up. If I were to go again, it would be better to fly into Auckland and out of Queenstown, or vice versa. This way you have a lot more time to stay in each place, instead of gambling and saying, "we'll go there on our way back", because most of the time you just don't. Doing it this way would make it a lot easier to manage your time as well, as it is hard to know how much time to allow for the return trip.
Whether you are road tripping in a car, with a caravan, or even by bike, there is an app or website for everything! We used a few apps to find camping sites, which saved our lives, so you should definitely investigate this before you go. They show you exactly where all the camping sites are and whether they're free or how much they'll cost. We also found multiple websites that show exactly where all the waterfalls and hot springs throughout the country are located. I might add, there are a lot. So, don't listen to TLC and DO go chasing waterfalls!
Finally, a cheeky tip we only learned when we arrived home after complaining about how expensive the Cook Straight Ferry is (the ferry between North and South Islands), was to investigate van hire companies looking to relocate their vans. Most companies have this offer, whereby you get free or very cheap van hire for a few days and then drop it off at its destination. This can be extremely convenient for saving money when crossing from North Island to South as some companies include the ferry fee. A win-win if you ask me!
By Michael Fitness, PR Assistant, InsideOut PR and #AsSeenOn