Why were the Beckham/Peltz nuptials the 'wedding of the year'?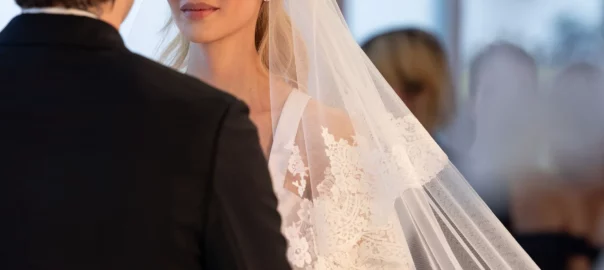 This week we saw infamous football player David Beckham's son, Brooklyn Beckham, and Billionaire heiress, Nicola Peltz, wed in an extravagant ceremony in Palm Beach, Florida. The event was paid in full by Peltz's father, who boasts an estimated net worth of USD $1.7bn. The wedding was in esteemed attendance with the likes of Gordan Ramsey, the remaining Spice Girls, Serena and Venus Williams, Eva Longoria and more.
Don't get me wrong, it was a beautiful day – with Beckham wearing Dior and Peltz wearing a custom Valentino Haute Couture. Of course this union was a big deal given their parents' collective notoriety and the 'no expense spared' approach, but it begs the questions… Does anyone even know who the happy couple are beyond their surnames?
Brooklyn Beckham is a public figure, model and amateur photographer turned chef, while Nicola Peltz has a handful of acting credits to her name. The duo have both cultivated a large social following, but had you heard of them before the wedding broke the internet?
I don't know about you, but I wasn't expecting their wedding to get the coverage it did, taking over social media news feeds and headlines across the world. I mean, before it showed up on my news feed I didn't even know they were engaged – did you? The public attention for this wedding is something to marvel at.
Maybe we are just starved for an extravagant wedding after years of postponements during the pandemic, or perhaps it was a slow news day. Either way, it goes to show the power of the celebrity and societies continued interest in every aspect of 'strangers' lives.