ITNTW: SENATE SCANDAL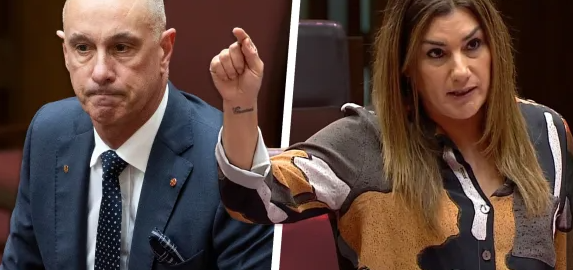 It seems there is never a day that goes by without political drama since Scott Morrison was in power. Shock claims by Senator Lidia Thorpe rocked the Senate on Tuesday, with the Greens member implying that Senator David Van of the Liberal Party had sexually harassed Ms Thorpe in 2020. 
As the story made headlines, more allegations came out against Senator Van of further sexual misconduct, resulting in the suspension of his seat. 
Natalie Barr pressed a political spokesperson on Sunrise this morning, making an agreeable point in the process: How are we supposed to put our trust in these people, who represent our country, speak on our wellbeing, make decisions that ultimately determine the trajectory of our lives, when we can't even trust them to be decent human beings? 
Of course, it goes without saying that the only people who know the whole truth are those involved. The same logic is constantly applied to the Brittany Higgins case. Either way, in all situations, there is an individual representing the country, who is involved directly in the process of decision making for Australians, that has lost the trust of the public from their alleged actions.
As the PR team for the Australian Government and the Liberal Party work overtime, we're going to share our PR insight on the matter. With recent matters regarding the Liberal Party, there has been an ongoing decline of trust within the Australian public, proven by recent elections. 
We would suggest the Federal Government has to undergo a rebranding process of its brand. They need to re-establish a level of trust, loyalty, and authenticity with their customers (Australians). No one will purchase their products (pay taxes, follow the law, vote etc.) unless they are able to trust the messaging and branding promoted to them face value. 
By Clare Fitzgerald – PR & Influencer Assistant at InsideOut PR and #AsSeenOn