IN THE NEWS THIS WEEK: The NRL faces it's biggest upset of the season yet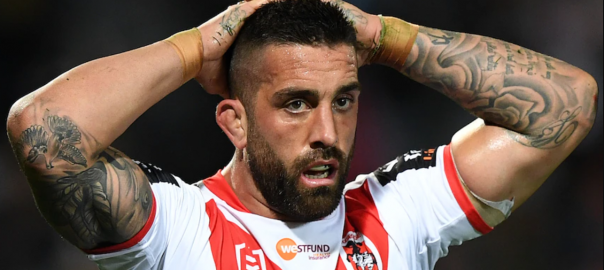 With footy season in full swing, we have the pleasure of hunky footy boys gracing our TV screens! This week however as New South Wales persevered in lockdown as the highly contagious Delta strain continues to run rampant throughout the state, some of the NRL's top footy players have added to the chaos for all the wrong reasons leaving them not so appealing after all.
With the state's residents directed to 'stay at home' and leave only for essential reasons, Illawarra Dragon's star Paul Vaughan decided it was the perfect time to host a barbecue and invite along 12 of his teammates who can often be found in the public eye. And yes, we too are shaking our heads!
Following a noise complaint later and Vaughan was faced with explaining himself to the police. With the likes of top Dragon's stars Matthew Dufty, Gerard Beale and Jack DeBelin in towe, Vaughan copped a hefty fine and his third breach of contract, seeing his $800,000 future with the Dragon's torn up in what can only be describe as the biggest upset of the season – LITERALLY!
Dubbed the "dirty dozen" , the scandal intensified when it was revealed half of the group attempted to hide from police at Vaughan's property. With the media's favourite Jack DeBelin found to be hiding under a bed and insisting he just stopped by after innocently bringing his dog for a walk, it was discovered he breached the trust of his club who stood by him earlier this year after he was acquitted of sexual assault.
As COVID -19 cases increase despite the ongoing lockdown, it's more important than ever for the public to band together to combat the issue, with regulars in the media being forced to lead by example. Although Paul Vaughan may have been unlucky to face such harsh consequences with many NSW residents allegedly carrying out the same breaches, this controversy is an excellent example of how those in the public eye need to be mindful of their actions more so than anyone else. As a PR Agency, we've often witnessed the long-term consequences of a scandal like this playing out in the media and the effects it can lead to for a brand. In this case, the NRL was left with no other option and strategically acted quickly to ensure they were not to take on any of the burden.