Dreamworld's tragic nightmare is a lesson for all organisations by Nicole Reaney, Director of InsideOut PR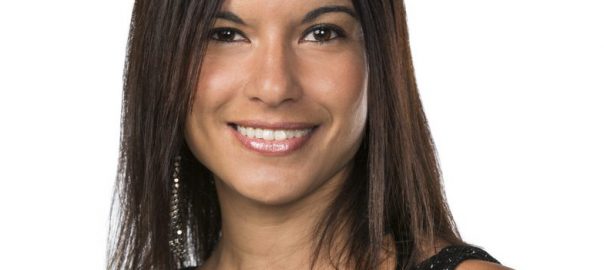 Dreamworld, a tourist and family destination renowned as a place of happiness and laughter has faced a horrific tragedy that resulted in the ultimate devastation no organisation would want to face. The degree of impact has been heightened with Dreamworld holding such a familiar and iconic memory for many Australians, young and old since its opening in 1981. In the fallout the organisation has faced criticism from media and public relations practitioners for its handling of the crisis and while I agree with some elements, I do disagree with others.
As an adventure theme park, there is a high degree of brand trust that top tier security and safety protocol are in place. All companies, particularly those with an intimate link to public safety and families should have a crisis and issues management plan in place. I'm certain Ardent Leisure would have one.
But that's not enough.
In this day and age where brands are more and more accountable for their actions and brand image diminished in seconds through the speed of communication, crisis plans need updated regularly and simulations conducted to ensure every level of employee through to the Board understand their role and responsibility at such times. The process plan would also incorporate a risk register to ensure any potential exposures are identified and mitigated to prevent them from surfacing. While consumers have shared their safety concerns with media and with a near-drowning incident at the park six months ago, the company did release a statement that it did pass its last assessment.
Managing a crisis of this scale is not easy, and every move faces public scrutiny, both at a local and international level.
Ardent Leisure responded swiftly and professionally in the immediate timing following the accident. Its Chief Executive fronted media outlining their immediate actions of activating emergency crews, working closely with police and work safety authorities, closing the park and at the time acknowledged the families involved.
Where it has faced criticism, was its handling of the AGM just two days after the incident. Some questioned whether the AGM should have been postponed. However, here's another area I disagree. An important aspect to any crisis, is parallel management – responding to and containing the incident while ensuring business continuity with succession planning. No matter how catastrophic, a company can't crumble in a crisis.  AGMs are scheduled well in advance as part of Corporations Law, papers would have been issued and failing to hold it would question the organisation's ability to manage its responsibilities and this includes crisis situations. Executing responsive plans and communicating with key stakeholders is key during an incident, and the AGM provided a pinnacle moment for Ardent Leisure to address this group.
It was the CEO at the AGM however, who appeared unprepared. Unprepared for media questions, and unprepared in subsequent actions – this was an opportunity to voice the organisation's position – how they were communicating and supporting the families, that the park would remain closed out of reverence for the situation as well as safety, and that the company would continue to inform the public of how the incident occurred and the steps the park is taking to prevent the situation from occurring again. This is where I question the last time the crisis plan was reviewed.
Every stakeholder should be identified with a process and communication plan activated. The families involved, emergency crews, staff who would need emotional support and training, and any consumers who were there and impacted – should be at the forefront of actions. Some of the stakeholders in this situation encompass media, insurers, health and safety authorities, the general public, suppliers and the wider customer database.
Ardent Leisure's CEO, with her established profile, had an opportunity to create a close emotional link and public support for the brand at some level. Much harder for a CEO with no public presence.
A single short statement appears on the company website and social media pages. These mediums along with others like dedicated phone support, provide the organisation with a perfectly controlled messaging platform to update the public and key stakeholders. These communication opportunities should be utilised to their full extent – and should include daily updates on the situation, actions taken and future plans to restore brand trust.
In times of crisis, companies will be evaluated based on their actions, speed in response, regular engagement, authenticity and transparency.
Ardent Leisure will learn its most vital lessons yet through this serious and tragic event, and no doubt, other companies in this sector are observing and learning from it too.
---
by Nicole Reaney, Director of InsideOut PR