How to measure the Return on Investment of PR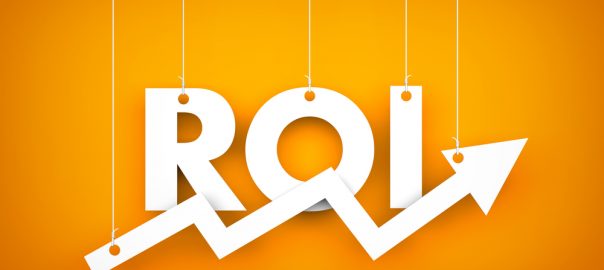 Public Relations is an essential investment for any business. It helps to build brand awareness, develop the relationship between businesses and their consumers and protects brand image and reputation. However, the uncertainty of being able to measure the Return on Investment of Public Relations is often a large consideration for many businesses. This is due to the fact that PR is not a conventional business tool used to solely achieve monetary gains. Many businesses turn to public relations for the various intangible ways it can impact their company. Impacts such as returns from substantial exposure and increased industry credibility. These impacts should not be overlooked. Despite this uncertainty, measuring the ROI of PR is definitely possible.
ROI from investing in PR can be split up into two categories:
Short term financial gains such as an increase in revenue.
Long term impacts such as returns from earned media that increase industry credibility and reputation.
To develop an effective PR strategy and an accurate assessment of the ROI, both categories must be considered.
There are many ways to track the efficiency of PR with some being more effective than others, and some being more measurable than others.
Below is a list of metrics that can be used to measure the Return on Investment of Public Relations and how effective we have found each are from our 30+ combined years of experience.
Media impressions are a value given by a media publication. This value is based on the number of audience members who interact with the publication. A media impression value offers a tangible number that makes it simple to compare the quality of media outlets. The bigger the number the larger the audience. However, bigger does not always mean better. A publications demographic must be compared to the brands target market. A strategic approach to a smaller audience of the correct demographic can be significantly more valuable than a publication with a large readership of the wrong audience.
Advertising Value Equivalency (AVE)
AVE is a very direct method of quantifying ROI. This is done using publications advertising rates to produce a monetary value of how much the coverage would have costed had the story just been paid for rather than earnt. Often used in combination with media impressions, it is one of the easiest ways to differentiate positive results from the negative. From a PR perspective, this method is fairly outdated as it tries to put a dollar value on all promotional activity, including those aimed at increasing a business's exposure. It does not take into account the relevance of a PR win. For example, if coverage is achieved in a niche publication with the perfect audience, the figures would show that it is less valuable than it is in reality. This is in comparison to achieving coverage in a more popular publication with the wrong audience, the figures would show that it is more valuable than it might be in reality.
A websites domain authority is a metric that reflects the likelihood to rank on a search engine. Domain authority is ranked as a number between 1-100 and is directly linked to SEO. The number one factor in increasing SEO, is trusted backlinks. If a trusted site with a high domain authority such as News.com.au links back to your website, this tells Google that your site is trustworthy and increases your own websites domain authority, ranking your website higher in the Google search results. Various websites allow you to view this number along with other key statistics associated with your website domain, including traffic from organic searches. View these stats at the beginning of a PR campaign and then comparing them to further along in the campaign. If the PR is successful in securing backlinks due to achieved coverage, then this rank should increase and can provide as a straightforward measurement when evaluating the effectiveness of PR.
By looking at referral sources through Google Analytics, it is possible to determine where website traffic is coming from i.e. third party websites, social media etc. If these are sites that have featured articles or posts secured by the PR agency or campaign, then this is an accurate way to determine how effective PR has been in driving website traffic which in turn equals more potential sales.
The Barcelona strategy includes seven principles of measurement and has become the standard measure of ROI in PR. The seven principles place emphasis on quantifying achievements as much as possible without discounting less tangible achievements such as changes in awareness, brand equity and corporate reputation. It does this by recommending numerical measures that are tailored to the PR objective of the business such as benchmarking or tracking surveys. The principles also consider and fully regard the role of social media for ROI in PR. Social media should receive just as much analytical attention when assessing a PR strategy as monetary ROI.
There are many intangible ways PR can affect a business and although a Return on Investment is not always clear, with these simple steps it is very much possible and should not be underestimated.
By Michael Fitness – PR and Influencer Coordinator at InsideOut PR and #AsSeenON