Plastic Bag Ban- Lessons for brands trying to change their customers' behaviour- Expert Opinion By Nicole Reaney, Director, InsideOut PR via Mumbrella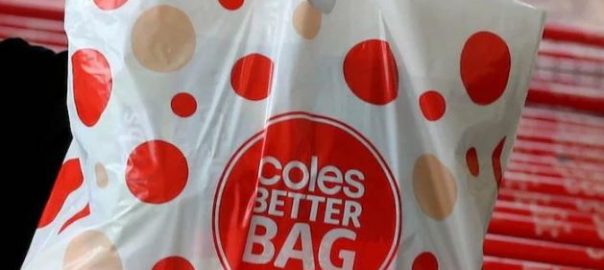 Ban the bag was an initiative introduced by the two dominant supermarket brands mid-way last year to bring stores in NSW, Victoria and Western Australia in line with those in other states and territories where plastic bag bans have been legislated.
Since adoption of the ban, the supermarkets have continued to face frustrated consumers, considerable 'bad press' and negative sentiment towards the brands.
This could have been an opportunity for a positive new consumer movement where the public could feel they were doing their part in trying to minimise environmental strain.
The chains have been seen to backflip on decisions, with Coles the latest to announce that it will continue to offer free bags. There's a difference between an organisation listening and responding to consumer feedback which can have a positive brand effect, to what we are seeing by the supermarkets, which is more reactionary. It projects an impression that the supermarkets were ill-prepared in undertaking this massive shift in consumer mindset and behaviour.
A strategic communications strategy will enable some flexibility to adapt to consumer feedback, but any company that is continuing to adopt a 'Teflon approach' on decisions needs to stop, re-examine the change management strategy and rebuild consumer connection.
Substantial change typically brings an emotional reaction coupled with defiance – people need to understand the 'why'; and then the 'how' – these pieces were absent in communications. Missing information results in negativity, backlash and misinformation. Companies start to lose control of consumer reactions and message.
Supporting consumers through the transition requires:
Lead up communication
In the lead up (a year) there was minimal education to consumers on the positives surrounding the change, as well as what the change will mean – it was really unclear as to what would exist in store to what happens in online deliveries. Each shopper demographic from the main grocery buyer, new parents juggling children to the elderly, millennials and other key shoppers needed to be approached with specific messages to support them in the change.
Education on Positives
An emotive reel and other communication tactics that led consumers on the journey to what 'could be' if we all banned the bag may have supported consumers in understanding their role and the impact to the environment in real terms. It's an opportunity to emotionally connect with consumers.
Acknowledgement and appreciation that it will take effort and a change in mindset and behaviour by consumers could have been presented through rewards and incentives upfront – perhaps one sustainable bag to shoppers ahead of the change. Woolworths' rewards incentive was a move in the right direction here.
Change Ambassadors
Adopting change ambassadors that consumers can connect with to better accept and learn how to manage the change are essential and could have been utilised in different forums from social influencers to campaigns and direct consumer communication.
Centralising the strategy
Mixed messages are never ideal. The introduction of small plastic toys as give-aways in the same phase of eliminating plastic bags was not ideal timing or execution. Similarly, Woolworths faced criticism for over-packaging fresh produce.
Setting up for Contingencies
How could consumers who 'forget' or are impulse shoppers without planning to take a bag be better supported? Supermarkets have considerable data and communication technologies – could these have been better utilised?
Banning the bag is a considerable undertaking and we all learn in the aftermath. Change management requires an assessment of impact by demographic, stakeholder readiness and a supporting communication program to better equip consumers for the change.
As Seen On Mumbrella